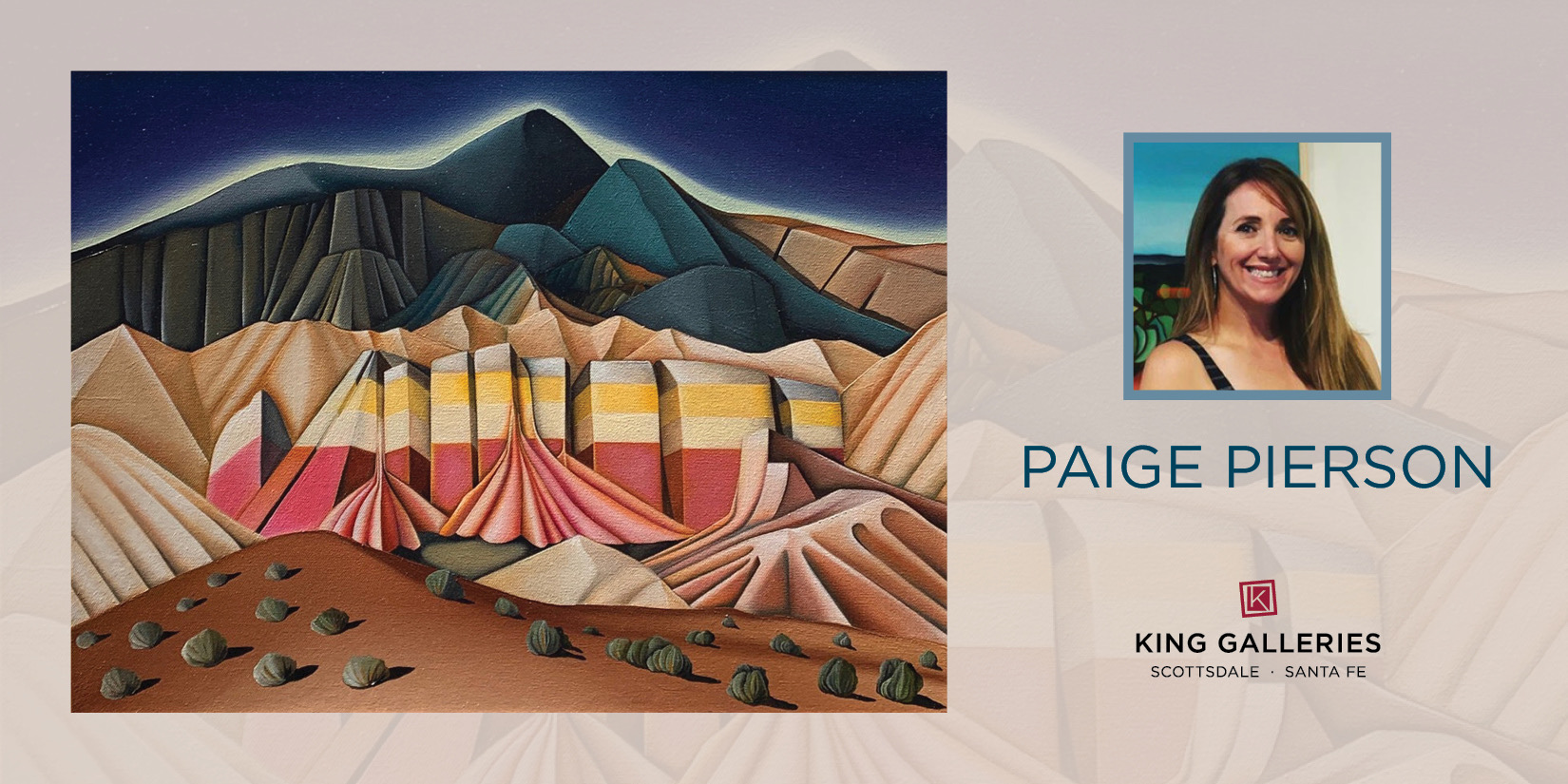 Paige Pierson is a classically trained fine artist who borrows her imagery from Southwestern landscapes. It could be said that she identifies as an abstract landscape painter. Paige began her art studies in Santa Fe, New Mexico at The College of Santa Fe. She also attended the art program at the University of New Mexico in Albuquerque. Paige completed her Bachelor of Fine Arts in Drawing and Painting at the University of North Texas in 2008 and has a Master of Science from Texas Woman's University.
"The majority of my imagery comes from rural America; specifically the American Southwest. Having lived in a large city for the greater part of my life, I feel drawn to open spaces as they relate to the painter's palette. The suffocation from urban life has brought me closer to the landscapes I often paint. I'm hopeful the viewer is able to gain an understanding of the epic environments I explore and the emphasis I'm attempting to place on their grandeur. There are no greater cathedrals than the canyons, rivers, mountains, and deserts of the Southwest.
Paige currently lives in Northern New Mexico with her husband and three Old English Sheepdogs. She is also a psychotherapist and splits her time between both careers.