Brand
Gonzales, Rose (1900-1989)

Rose Gonzales
Rose Gonzales was one of the early innovators of deeply carved pottery at San Ildefonso pueblo in the 1930's. She was originally from San Juan Pueblo and married Robert Gonzales in 1920. Her carved pottery was a cameo in appearance as it is not deep and ends on the sharp edge of her pottery.  She was the mother of Tse-Pe Gonzales and taught him and his wife, Dora Tse-Pe to make pottery.  She was also the great-aunt of Russell Sanchez and taught him to make pottery.  Over the years, she won numerous awards for her pottery and her distinctive designs and highly burnished surfaces.
Quotskuyva, Dextra Nampeyo (1928-2019)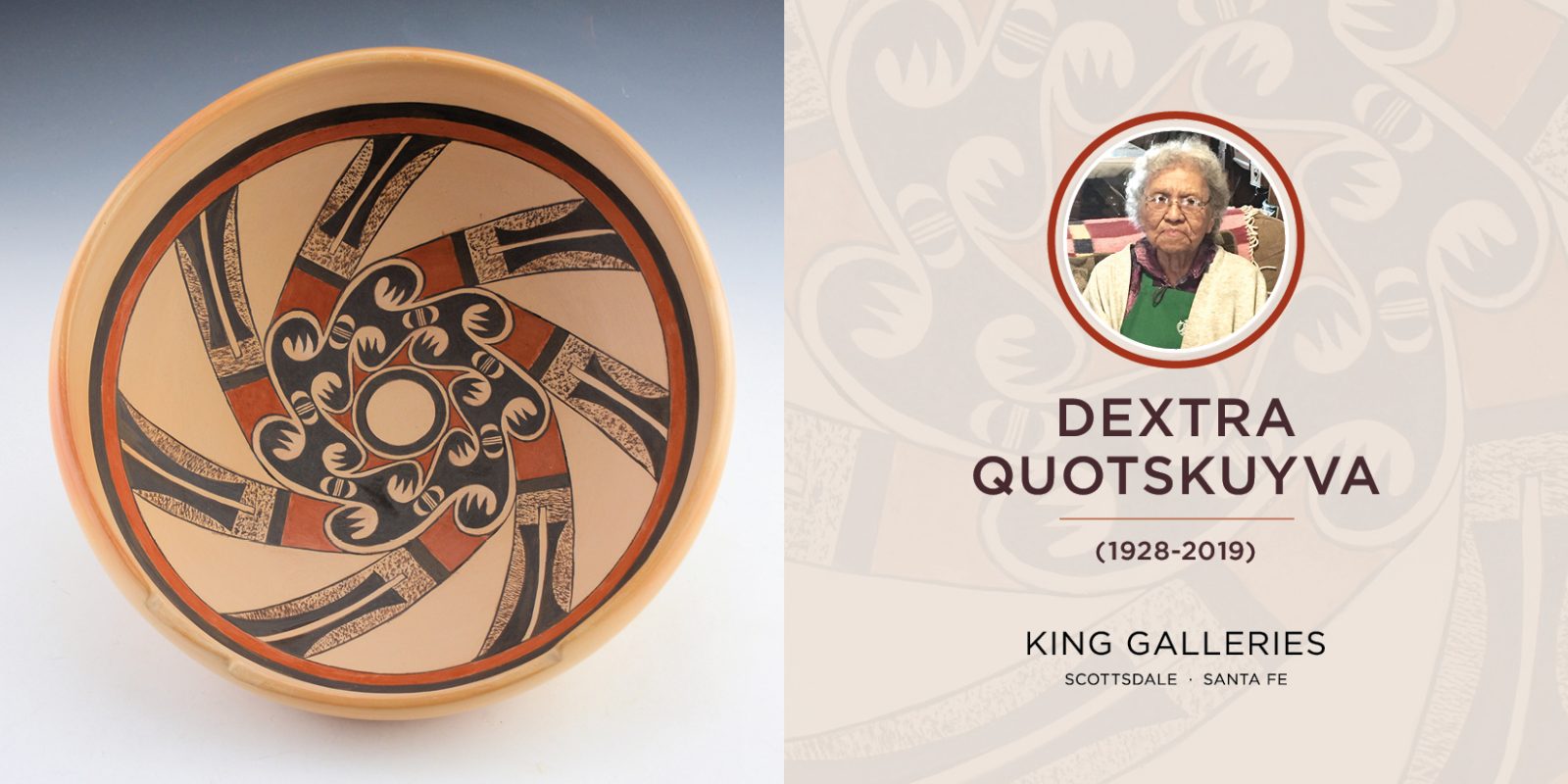 Dextra Quotskuyva Nampeyo
Few potters to have had such an impact on their art as Dextra Quotskuyva Nampeyo.  She was a great-granddaughter of Nampeyo of Hano, descending through her eldest daughter, Annie Healing.  For almost forty years, she was one of the most creative, innovative, and influential potters at Hopi.  She is also the mother of famed painter Dan Namingha and potter Hisi Quotskuyva.  She taught
Steve Lucas, Loren Ami, Yvonne Lucas,
and
Les Namingha
to make pottery, resulting in Hopi pottery's nearly unprecedented influence. Dextra used the bee-weed plant for the black and native clay slips for the red. Dextra's pottery can be found in numerous museums' permanent collection and has been the subject of a book and exhibition at the Wheelwright Museum, entitled "Painted Perfection."  Dextra uses only traditional Hopi pottery methods in hand coil construction, stone polish, paint, and open fire.