Brand
Begay, Daniel T. (b. 1987)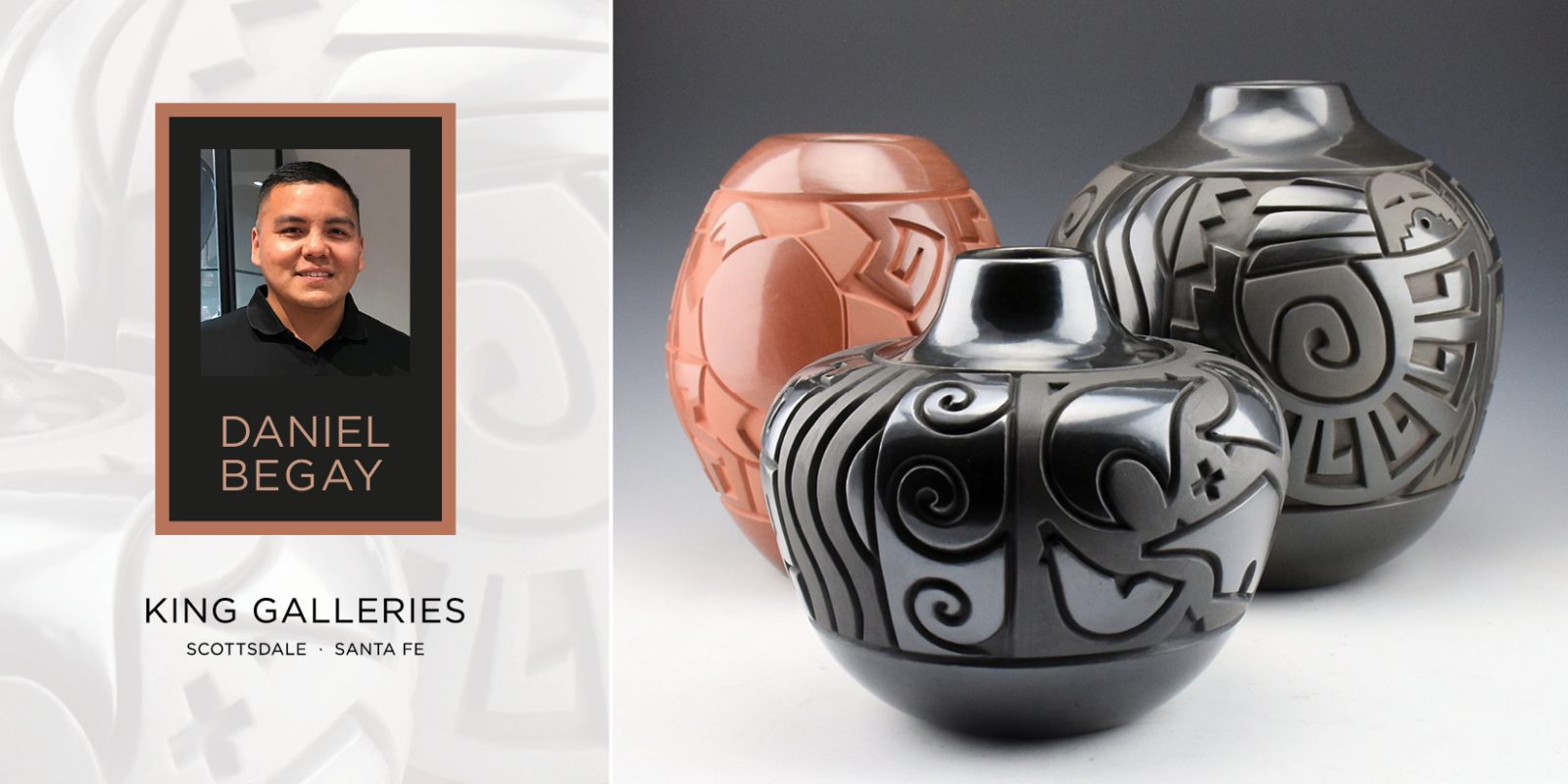 Daniel Begay
  Daniel Begay learned to make pottery from his father Harrison T. Begay JR, and his mother, Marie. Daniel grew up in Santa Clara Pueblo and is Diné - inspiring him to combine the two cultures and traditions in his pottery.  Each piece is coil built,  deep carved, stone polished and traditionally fired. Daniel has a Master of Business Administration and works as a Program Manager at The University of New Mexico. He is married to Melodie and has two daughters, Violet and Ayani. He signs his work "Daniel" and adds the year the pot was made.
Begay, Jr., Harrison (b. 1961)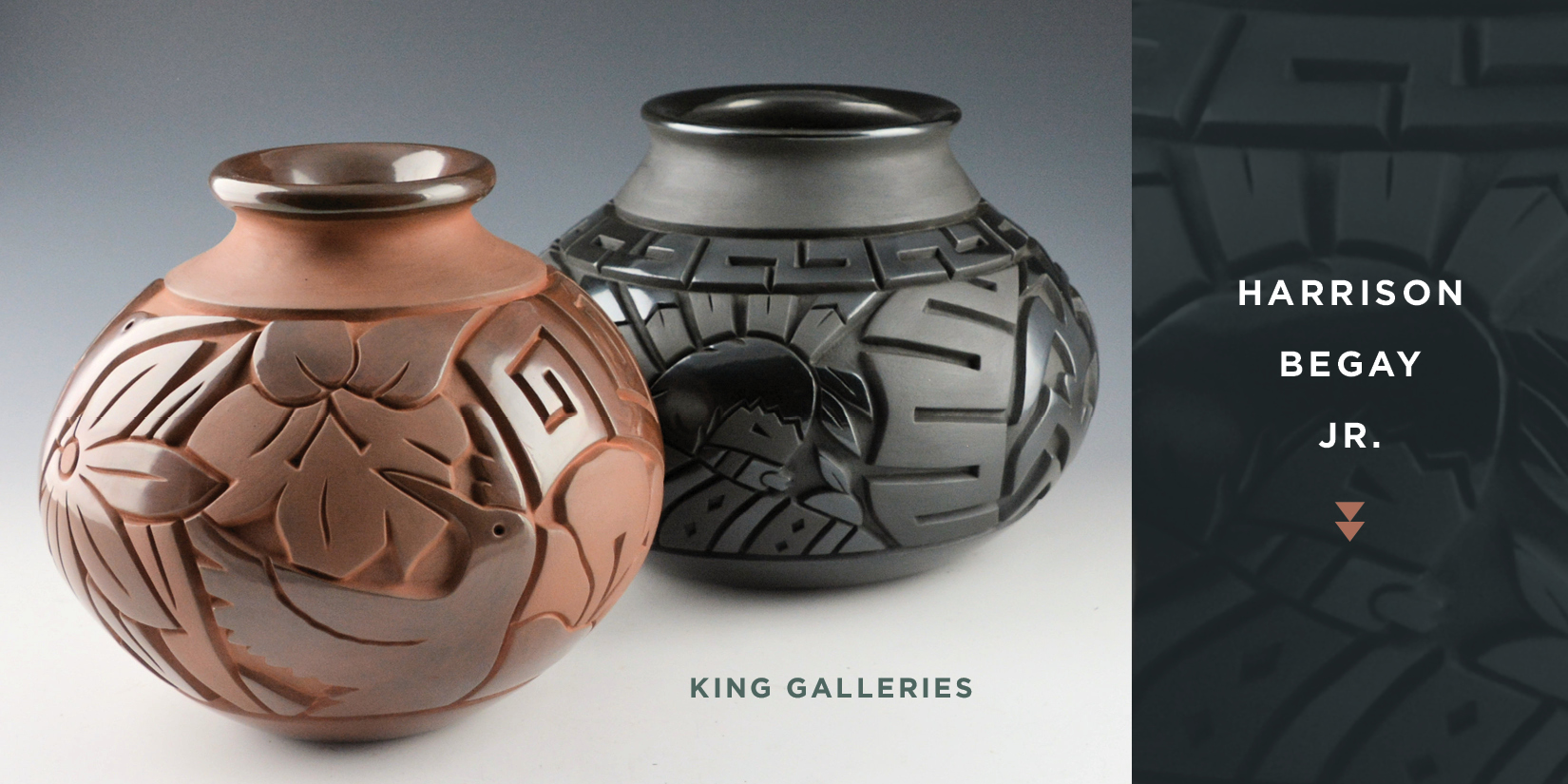 Harrison Begay Jr.

While living at Santa Clara Pueblo, Harrison Begay Jr. learned to make Santa Clara style carved and polished pottery. While many of his earlier pieces utilized Santa Clara imagery, today, his designs are focused on Navajo and petroglyph patterns. Harrison has won numerous awards for his work and continues to be one of the leading innovators in Native American Indian pottery. From Jeddito, Keams Canyon, Arizona, Harrison originally trained as a painter, but while married at Santa Clara Pueblo, he was taught the fine art of Santa Clara style pottery making from his mother-in-law.  Harrison began to enter his pieces in various shows winning numerous awards. His works are featured in galleries, museums, and private collections around the world.  His talent for graphic Native petroglyph style designs is reflected in the deep cut patterns and monochromatic shapes.  We are pleased to carry Harison's wonderful pottery in our Santa Fe and Scottsdale Galleries.