Brand
Blue Corn (1921 - 1999)
Blue Corn - Historical Series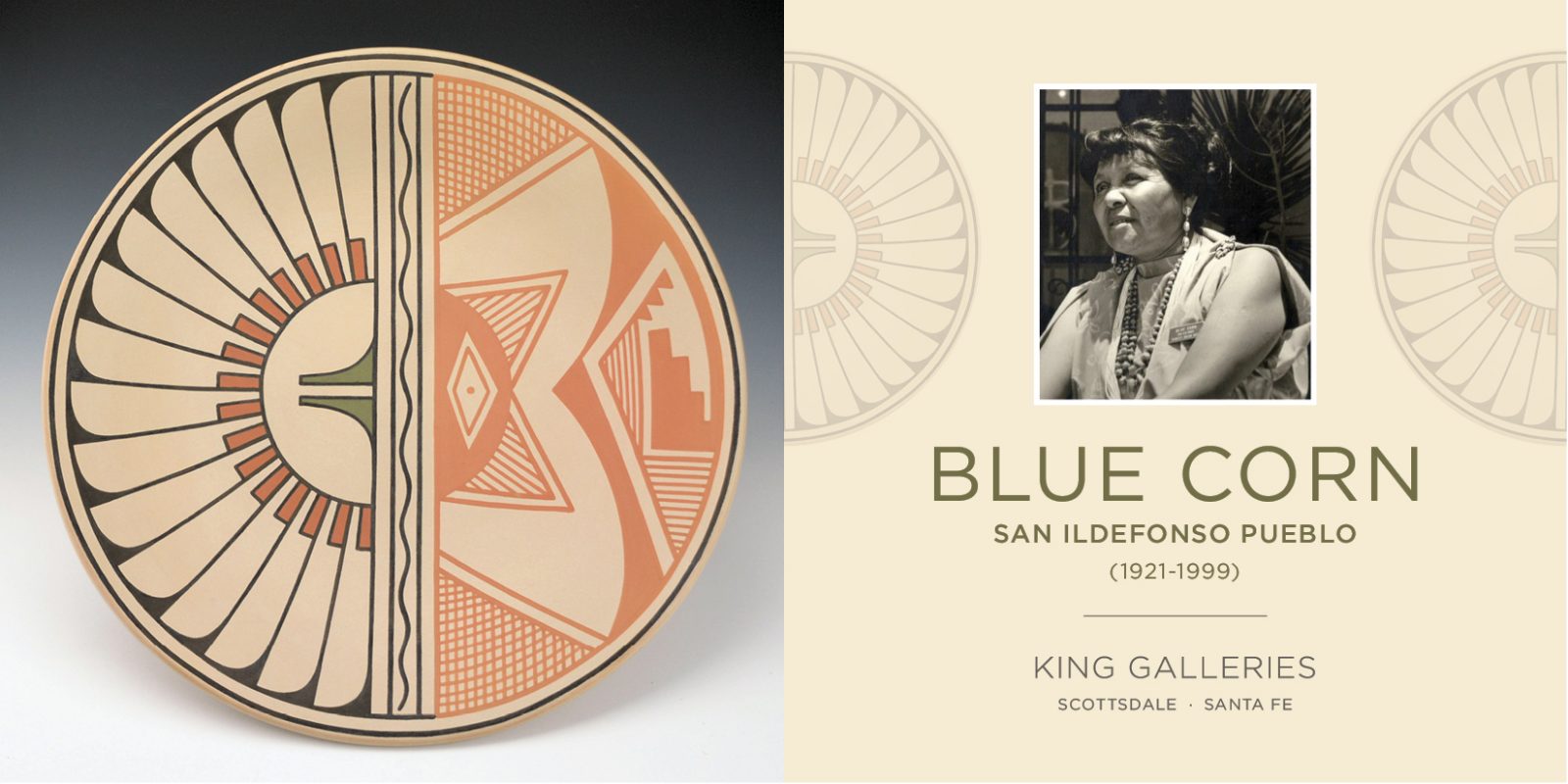 Blue Corn
Blue Corn was born "Crucita Calabaza" at San Ildefonso Pueblo. She learned to make pottery from her mother. She attended school at the Pueblo in her early years. She then went to Santa Fe Indian School, which was 24 miles from home. While attending Indian School in Santa Fe, her mother and father died, and she was sent to live with relatives in Southern California. Here she worked as a maid for a short time in Beverly Hills.
At the age of 20, she married Santiago 'Sandy' Calabaza, a silversmith from Santo Domingo pueblo. Together they settled at San Ildefonso, where she bore and raised ten children. During World War II, Blue Corn worked as a housecleaner in Los Alamos for the physicist, J. Robert Oppenheimer. She was renowned for her polychrome Blue Corn pottery but also for her distinctive blackware.
During her career, she made black on black, redware, and polychrome pots. In the late 1950s, Santiago Calabaza quit his day job and began working full time with her, carving, painting, and designing. In 1972 Joseph began working with Blue Corn after Santiago passed away. Blue Corn is especially noted for her finely polished slips and her experiments with clays and colors, creating exceptional polychrome pottery.
In 1981 she won the "Governor's Award," which is New Mexico's highest artistic honor. Blue Corn Pottery was so exacting and innovative in her designs that over a decade after her passing, her pottery continues to be influential and highly sought after.  In both a testament to her skill as a potter and a reflection of her creativity, she was posthumously awarded the 2008 "Lifetime Achievement Award" by SWAIA, and her work can also be found in "Legacy of Generations."