Brand
Chino, Grace (1929-1994)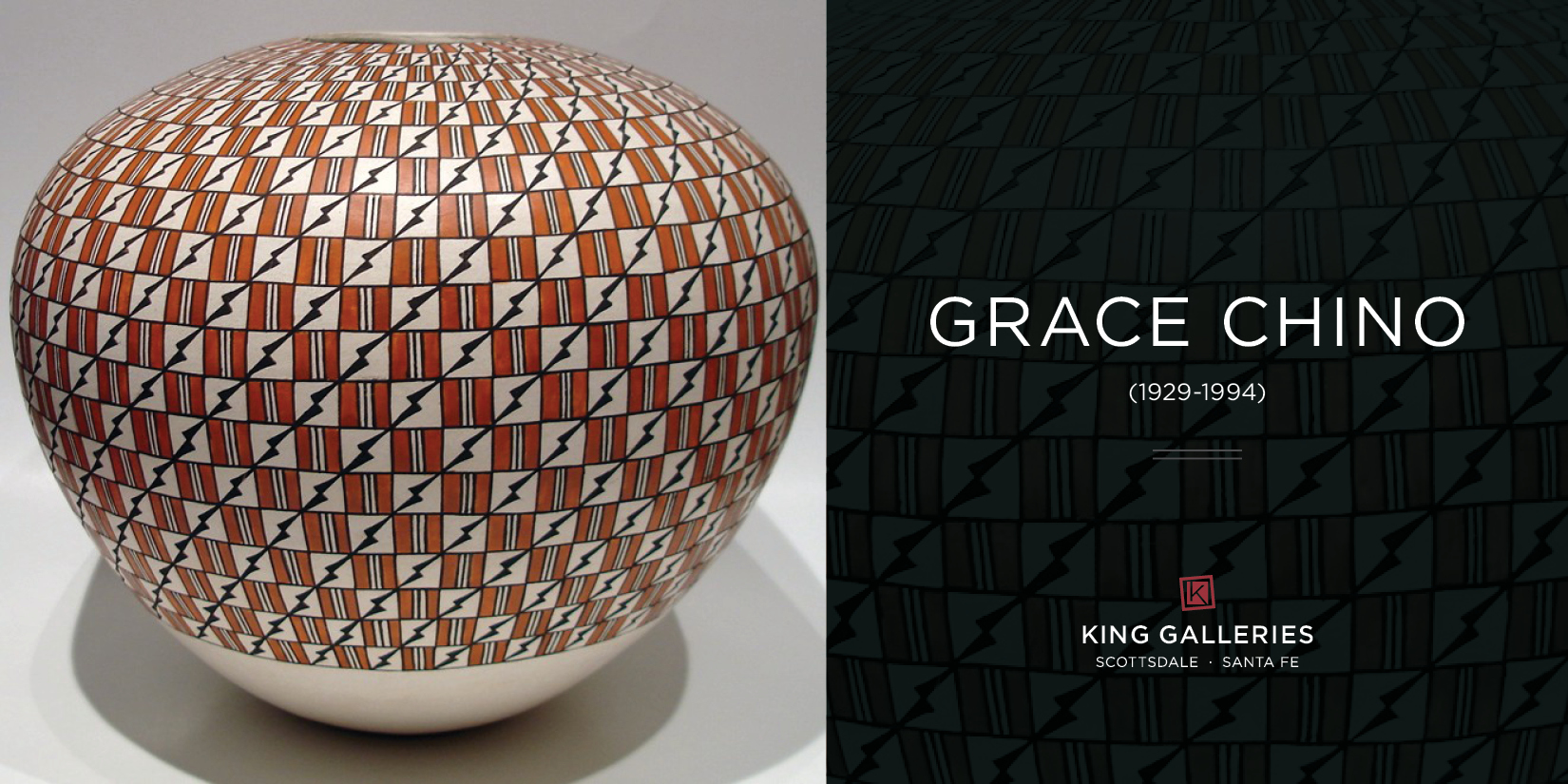 Grace Chino was a daughter of noted potter Marie Z. Chino and a sister of noted potters Carrie Chino Charlie and Rose Chino.
The Chino family was innovative in adapting the designs found on prehistoric pottery shards to modern pottery forms. 
A member of the Acoma Pueblo Community, Grace Chino was active in making pottery between the 1950s through 1994.   Her designs were very precise and detailed and flowed from the top to the bottom of the pot.  She used a variety of colors and design elements.  Her pottery followed the traditional Olla shape and were made with the coil and scrap method of hand building. Her traditional designs are created using natural, mineral sources.
Over the years Grace won numerous awards for her pottery at Santa Fe Indian Market and her work was featured in the "7 Families in Pueblo Pottery" and in museums around the country.