Brand
Folwell, Jody (b. 1942)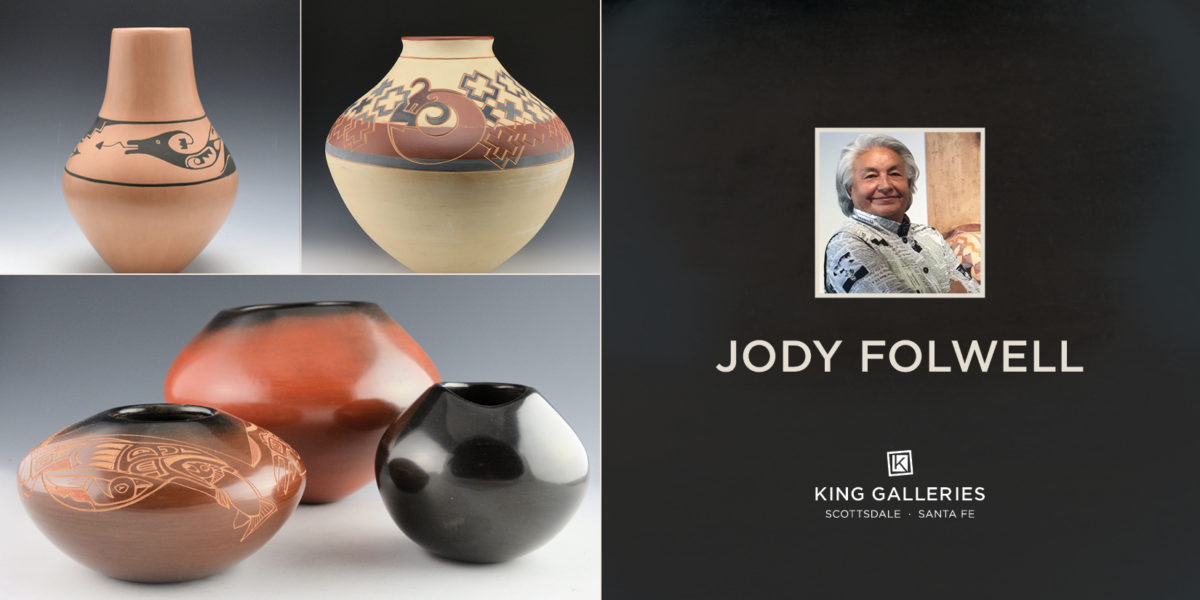 Jody Folwell has long been one of the important innovators in Pueblo pottery. She is a daughter of Rose Naranjo and the mother of potters Polly Rose Folwell and Susan Folwell. Her pottery can be found in museums around the country and her work has been featured in numerous books, including "The Art of Clay" and "Legacy of Generations". Her revolutionary work of the 1970's changed the surface of Santa Clara pottery with her distinctive firings, use of various clay slips and utilizing non-traditional design elements.  Creative patina and a wide variety of subject matter in her designs, not only follow elements of traditional Pueblo subjects but reach out to current events of the world.  Today, Jody continues to evolve in her art and each piece brings together different aspects of her long history of making pottery.
Folwell, Susan (b.1970)
Susan Fowell: Peublo Persectives

Susan Fowell: Peublo Persectives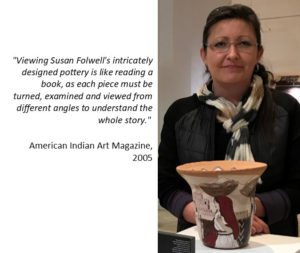 Susan Folwell
Susan Folwell is one of the exciting innovators in Pueblo pottery. Her work is native clay and inspired by traditional designs, but she continually experimented with techniques and clays. She is the daughter of Jody Folwell and the sister of Polly Rose Folwell. She has won numerous awards at events such as the Santa Fe Indian Market and the Heard Indian Market. She has been featured in several books, including "NDN," "Free Spirit," and others. Susan has said, "My Earliest recollection I can think of is that my mother gave me a ball of clay.  I decided I wanted to make a snake. It was a long flat tube. She said if you want people to be interested in it, it has to have some character.  I said I thought it had enough character. She said no, so she bent the tube and made it into an "S," She pinched the nose.  I cried for like an hour as she pinched the nose, and I thought it was now a worm; she swore it was still a snake.  In the end, I was thrilled because it sold for $2.  I was hooked after that."