Brand
Garcia, Tammy (b. 1969)
Tammy Garcia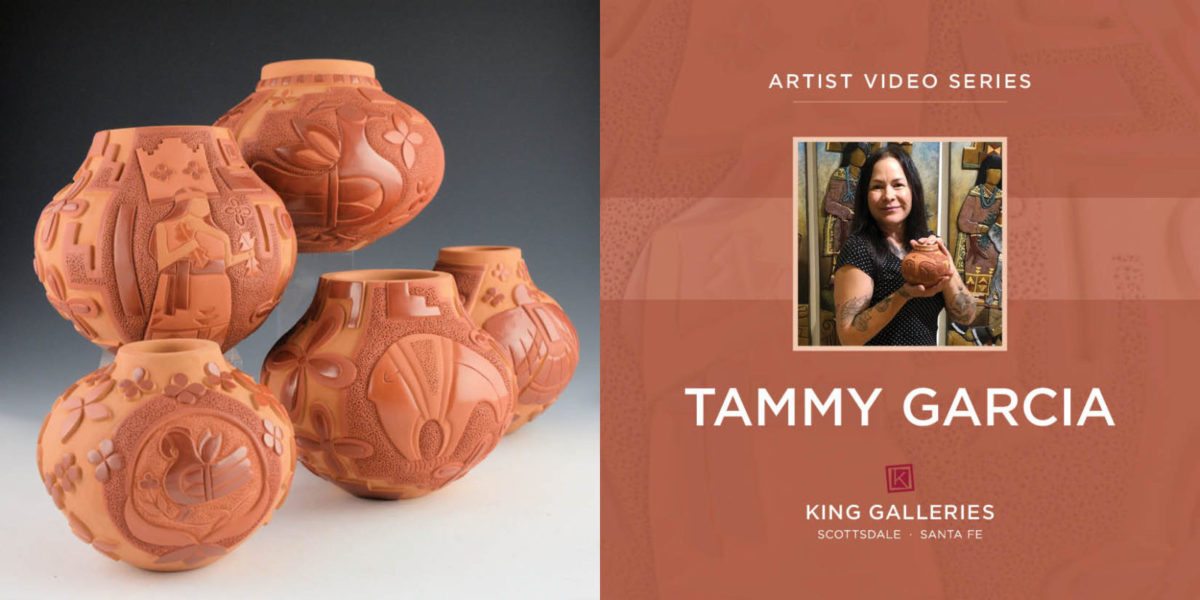 Tammy Garcia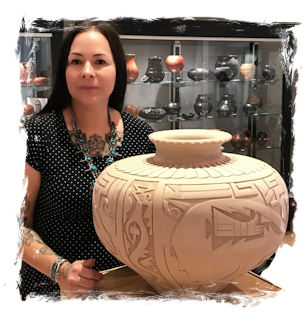 Tammy Garcia 
Tammy Garcia is undoubtedly one of the most renowned Pueblo potters. She is the daughter of Linda Cain and sister to Autumn Borts-Medlock.  She is also the granddaughter of Mary Cain, great-granddaughter of Christina Naranjo, and great-great-granddaughter of Sara Fina Tafoya.  Tammy learned to make pottery from her mother and continues the Pueblo traditions of using native clay as the foundation.  Her distinctive pottery bridges the gap between traditional and modern. The intricacy and precision of her carving are one of the attractions to her pottery and bronze art.  Tammy's pottery continues to evolve in new directions with each new idea.
Amazingly, Tammy Garcia makes less than ten pieces a year. This small number is a reflection of the time involved in each section.  The building, designing, carving, polishing, and firing are labor-intensive.  As a result of the time required, she never replicates a design or pot, which is part of her art's dynamic process.
Tammy Garcia's distinctive forms and imagery create "stories" on the vessels. Her designs inspired by Pueblo's life, animals, insects, pueblo stories, or traditional images are traditional and contemporary.  Her works' surface is polished then carved, and there is always a fantastic balance of carved versus matte areas.
Tammy's pottery is in permanent collections and museums worldwide, such as The Denver Art Museum, the Heard Museum, and The Autry Museum. She has won multiple awards for her pottery and, most recently, was the subject of a one-woman exhibit at the National Museum of Women in the Arts.