Brand
Lucas, Yvonne (b. 1959)

Yvonne Lucas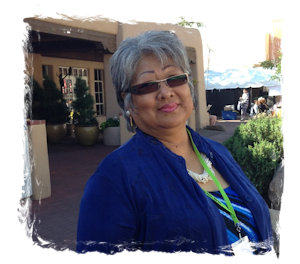 Yvonne Lucas continues to create her own path in reviving historic Laguna Pottery. She is married to
Steve Lucas
, and learned to make pottery from him and his aunt,
Dextra Quotskuyva Nampeyo
. Yvonne is one of the only potters from Laguna still firing traditionally, and the color variations are stunning, with almost a pinkish, meringue-like cast to areas of the white. She has won numerous awards for her work and her pieces can be found in museums around the country.  Yvonne uses the traditional hand coil thin shelled pottery learned from Dextra, hand polishes, traditional colors, paint, and design.