Brand
Medina, Lois (1959-2003)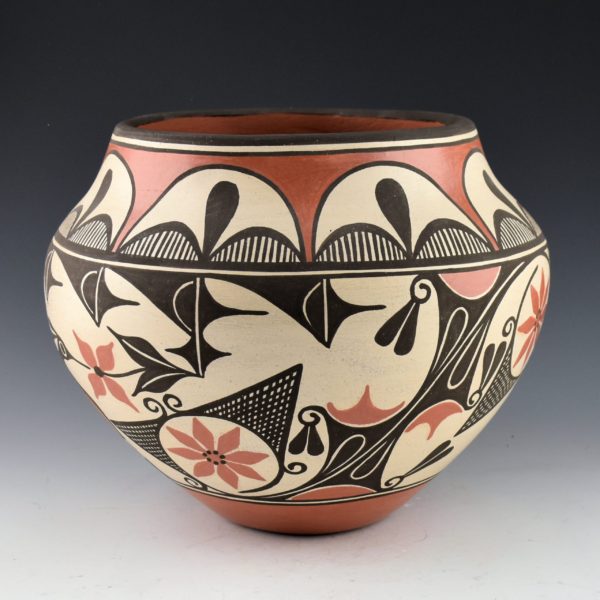 Lois Medina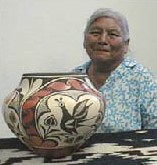 Lois Medina (1959-2003) was a daughter of Sofia and Rafael Medina and a sister of Marcellus Medina. She learned to make pottery from her grandmother Juanita Pino and her mother Sofia. She created traditional Zia pottery and was known for her distinctive style of painted surfaces.
Medina, Sofia (1932-2010)

Sofia Medina
Sofia Medina was renown for her traditional style Zia pottery as well as creating very large ollas. She was a daughter of Juanita Pino, the wife of Rafael Medina and the mother of Marcellus Medina, Samuel Medina, and Lois Medina. She learned to make pottery from Rafael's grandmother, Trinidad Medina. Each piece is coil built, painted with native clays and native fired. Sofia won numerous awards for her pottery at events such as Santa Fe Indian Market, and her work can be found in museums nationwide such as the Peabody Essex, SAR, and the Heard Museum.