Brand
Gonzales, Tse-Pe (1940 - 2000)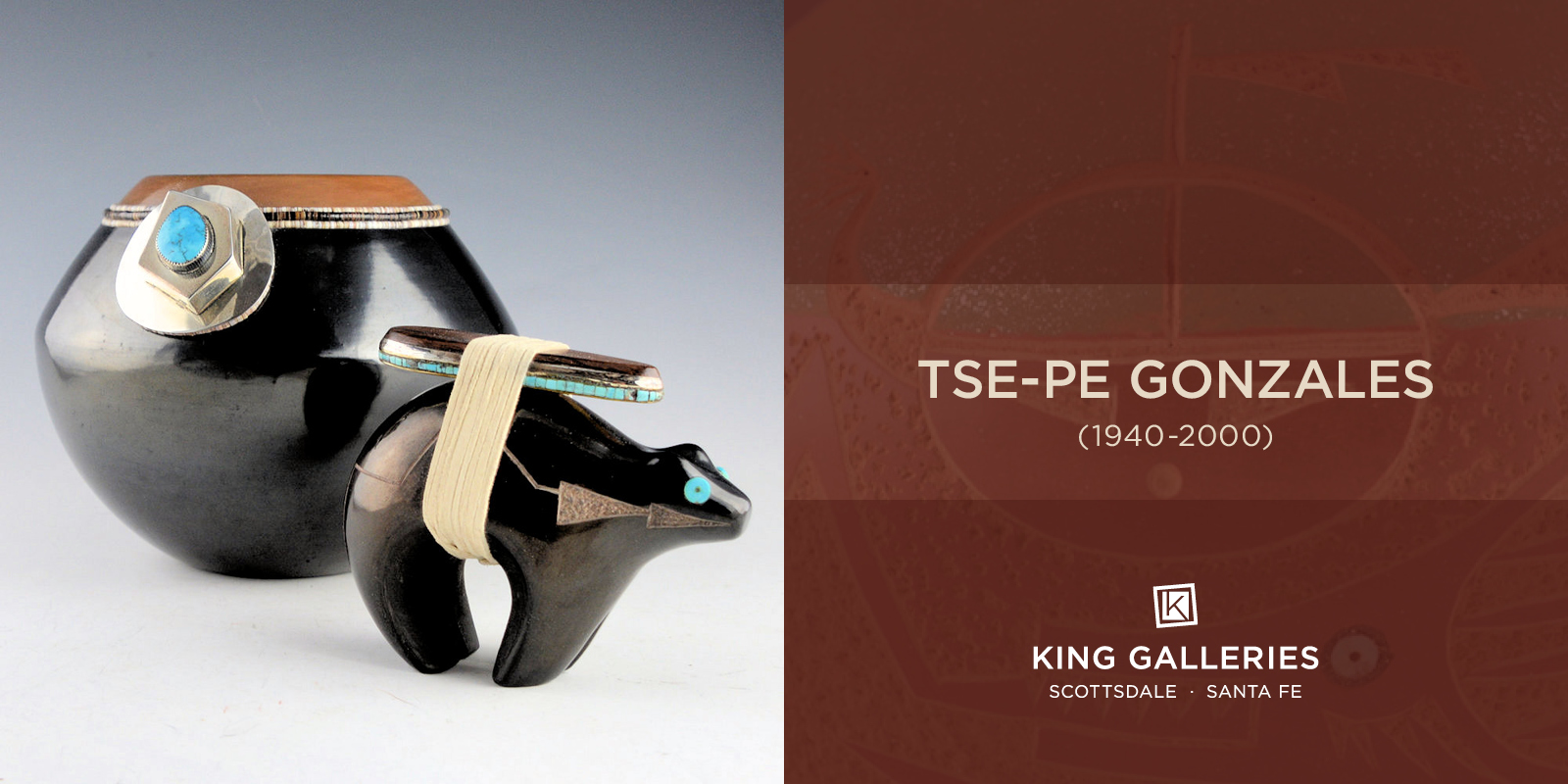 Tse-Pe Gonzales Tse-Pe Gonzales was the son of noted potter Rose Gonzales.   Rose taught both Tse-Pe and his wife, Dora, to make pottery. They worked together until around 1980 and then they divorced and began to each work separately.  Tse-Pe's work is signed with his "TP" hallmark.  They were also innovators for their time, and were featured in 1976 in the pivotal book, "7 Families in Pueblo Pottery". [button text="Subscribe to New Additions for this artist" style="outline" size="small" animate="blurIn" radius="10" depth="2" expand="0" icon="icon-angle-right" link="https://kinggalleries.com/subscriptions/"]
Gonzales, Tse-Pe (1940 - 2000) and Dora Tse-Pe
[caption id="attachment_72690" align="aligncenter" width="300"]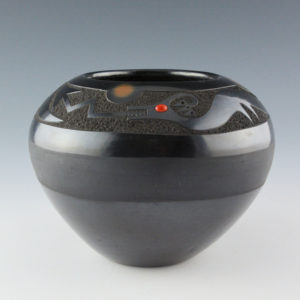 Tse-Pe and Dora[/caption] Tse-Pe Gonzales is a son of noted potter Rose Gonzales. She taught both he and his wife, Dora Tse-Pe, to make pottery. They were innovators for their time and were featured in 1976 in the pivotal book, "7 Families in Pueblo Pottery". Tse-Pe and Dora worked individually from 1980-2000. Their early collaborative work remains innovative, creative and of the highest quality even compared to many of today's potters. They created an amazing legacy in clay!
Tse-Pe, Dora (1939-2022)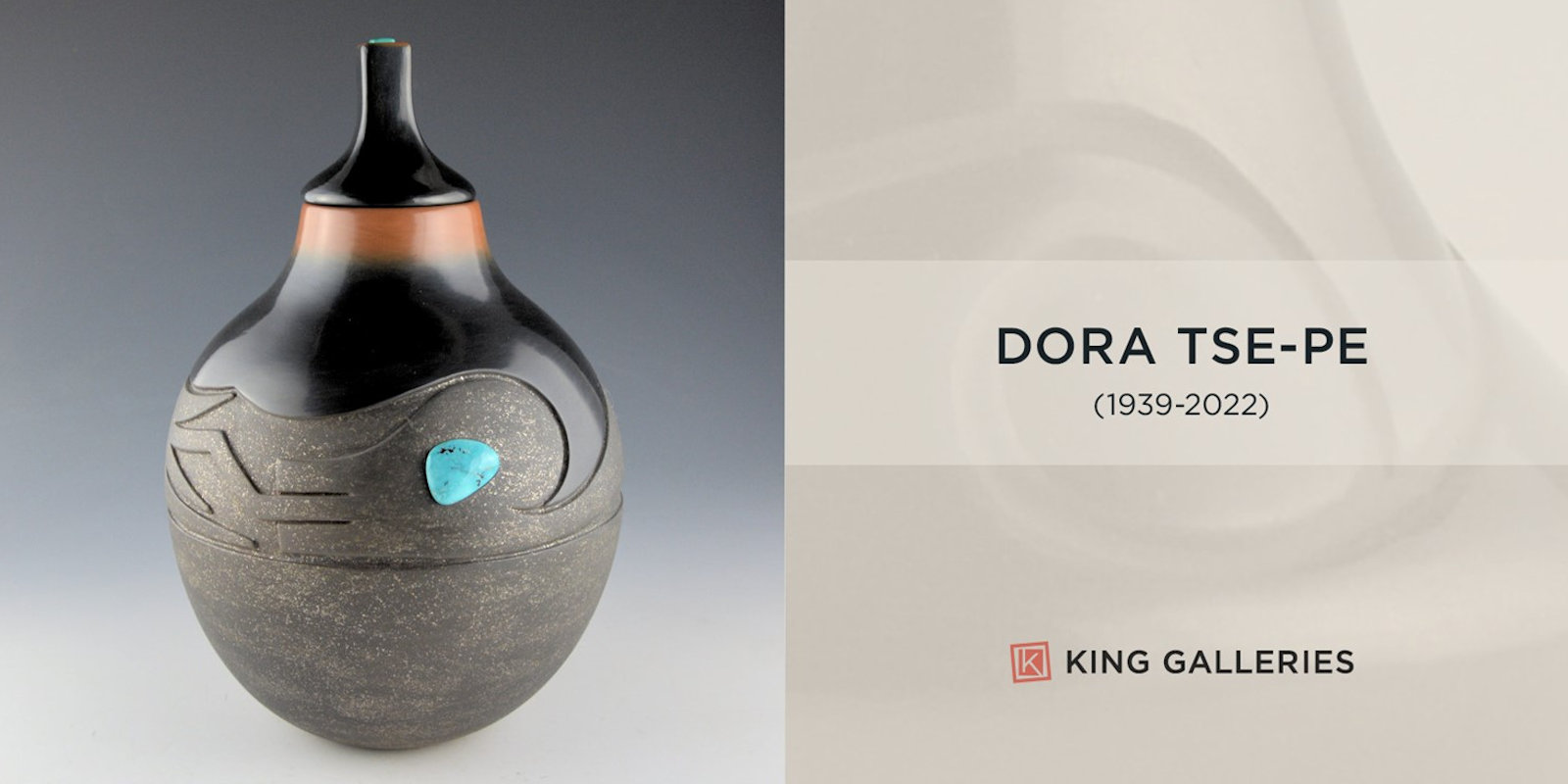 Dora Tse-Pe learned to make pottery from her mother-in-law Rose Gonzales. She began making her own pottery in the late 1970's. Her work continues to be inspired by the shapes and styles of Rose's pottery yet with Dora's distinctive high polish. Her pottery is signed on the bottom in the clay, "Dora Tse-Pe". Dora has won numerous awards for her work at Santa Fe Indian Market and the Heard Museum Indian Fair and her pottery can be found in numerous books, including "The Art of Clay" and "Legacy of Generations".