Brand
Youngblood, Christopher (b. 1989)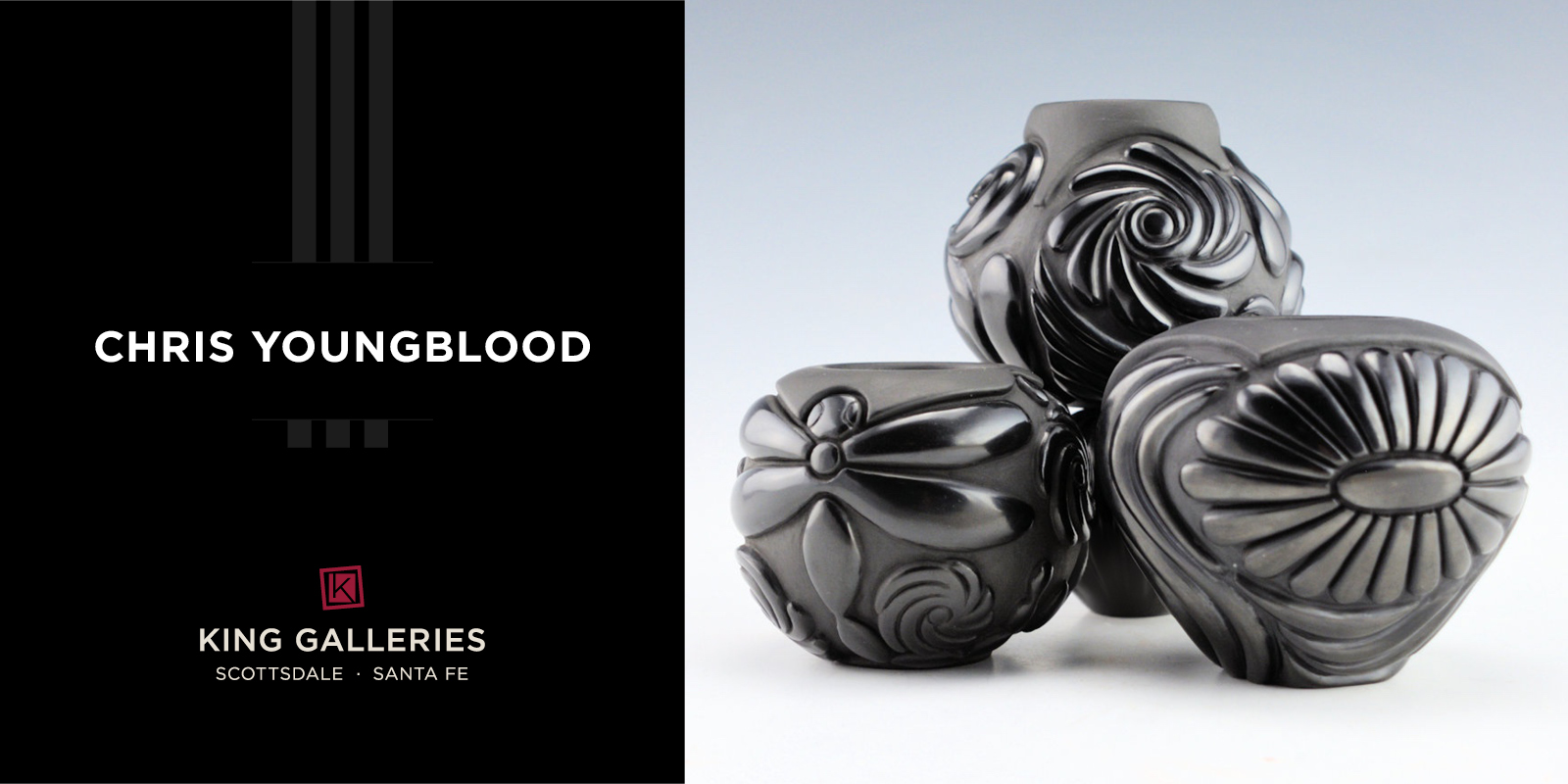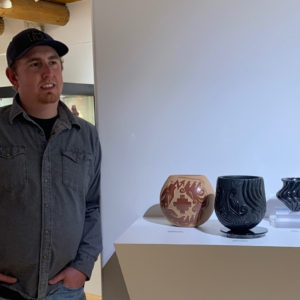 Chris Youngblood Chris Youngblood is a great-grandson of Margaret Tafoya and a son of Nancy Youngblood.  His mother, Nancy, taught him to make pottery. He has won the "Best of Class - Youth Award" at Santa Fe Indian Market and the prestigious "
Best of Pottery
" in 2014.  In the 2010 Native People's Magazine, he was featured as one of the "Generation Next Emerging Potters" and recently featured in Native Art Magazine in 2016 as one of the "Three Potters Under 30" to watch.  His "Best of Pottery" jar was featured in the book "Spoken Through Clay." Chris Youngblood says that he focuses on each piece, taking the time to work on the shape and stone polish the surface to a high shine, often polishing it several times to get it right. Chris comes to the clay focused on expanding the technical and artistic boundaries of his illustrious family.  His manipulation of the clay surface through his technically inspired imagery expands the art in new directions.
Youngblood, Nancy (b. 1955)

Nancy Youngblood
Nancy Youngblood is a daughter of Mela Youngblood and a granddaughter of Margaret Tafoya.  She was inspired to begin making the swirl melon bowls when she saw one made by her great-uncle Camilio Tafoya.  Each piece is coil built, carved, stone polished, and native fired.  Nancy is focused on the artistry of her pottery and the traditions of Santa Clara Pueblo and her family. When Nancy Youngblood first began making pottery, she started with miniatures, focusing on creating intricate and tightly carved designs.  Her melon ribbed vessels are among her best-known forms.  There are a variety of styles, including straight ribs, swirl ribs, and "s" swirl ribs.  Each variation required different techniques.  Nancy also creates "free form" designs, which allow her to use the melon rib concept of abstract designs. In 1989 she won "Best of Show" at Santa Fe Indian Market. This was a testament to the quality and integrity of her pottery art.  It was ten years earlier that Margaret Tafoya, her grandmother, also won "Best of Show." Today, Nancy Youngblood continues this fantastic legacy.  Her sons, Christopher, Sergio, and Joseph, have all worked with the clay.  It is essential to her that each of them learns the techniques and cultural importance of the clay.  Nancy's pottery can be found in museums worldwide.  She has also been featured in numerous books including, "Crafted to Perfection," "Born of Fire," and "The Art of Clay."  She won "Best of Pottery" at the 2015 Santa Fe Indian Market for a large jar with melon ribs and a horse design. In 2018, once again, she won "Best of Pottery" at Santa Fe Indian Market for a swirl water jar.