Brand
Zane Smith, Richard (b. 1955)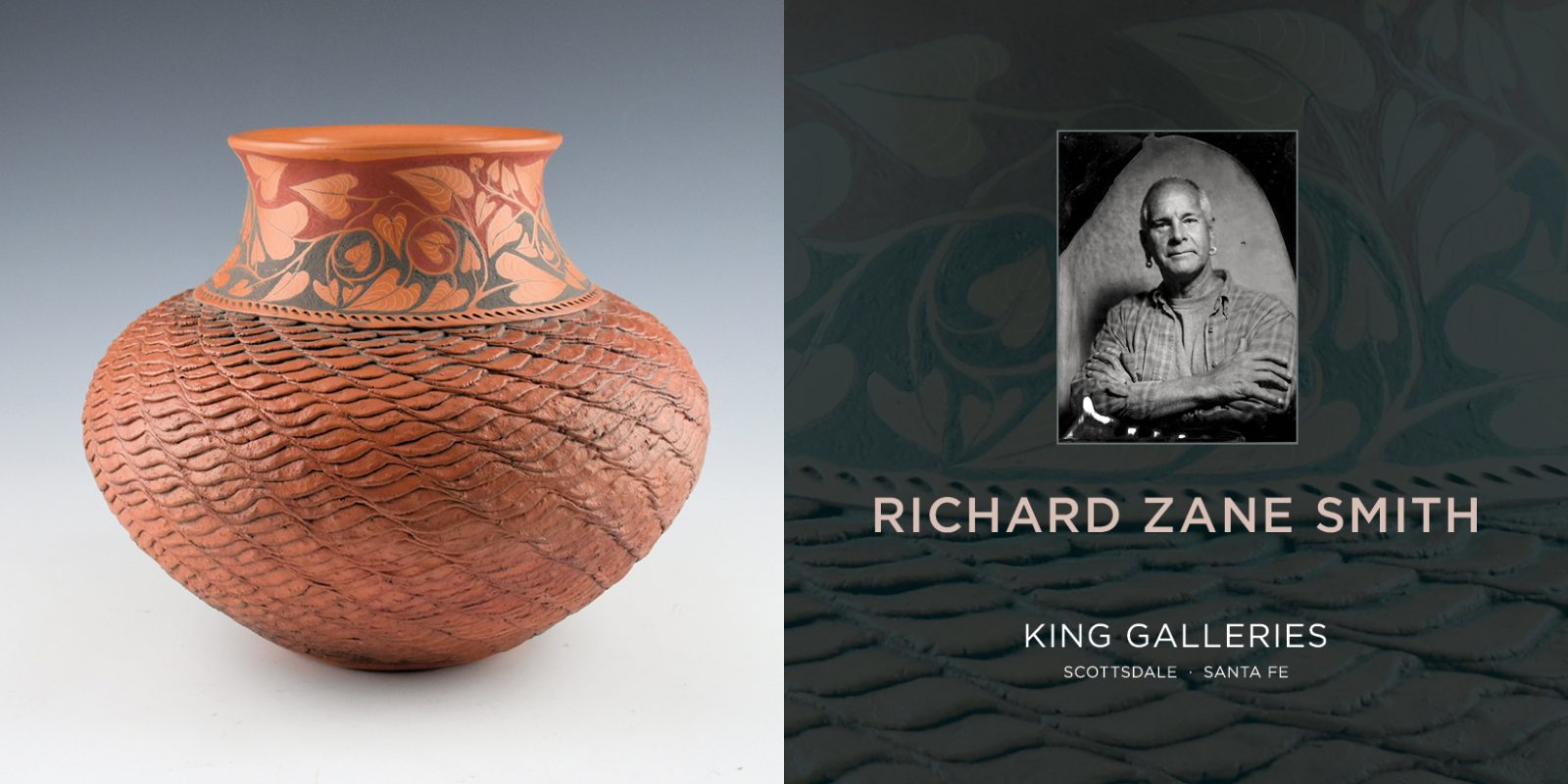 Richard Zane Smith
Richard Zane Smith was born in Georgia and grew up in St. Louis, Missouri; he has a degree from the Kansas City Art Institute, where he studied ceramics. As a young man, he taught at a Navajo mission school, where he was exposed to native clay and Ancient Pueblo pottery.  These remnants and their coiled construction, as well as his Wyandot heritage, are what continue to inspire his work to this day.
Richard Zane Smith's works can be found in museums nationwide and featured in numerous exhibits, including the Heard Museum's exhibit, "Breaking the Surface," the Philbrook Museum in Tulsa, Oklahoma, the San Diego Museum of Man, and the Denver Art Museum.   Richard's work has been featured in numerous books and magazine articles, including "The Art of Clay."
His corrugated basket style designs are similar to pre-historic corrugated pottery, but using delicate lines, coils, and colors in each layer, makes his pottery resemble Wyandot basketry.  He continues to work on breathing life into recreating his interpretations and presents each work with a naturalistic style, shape, and design story.