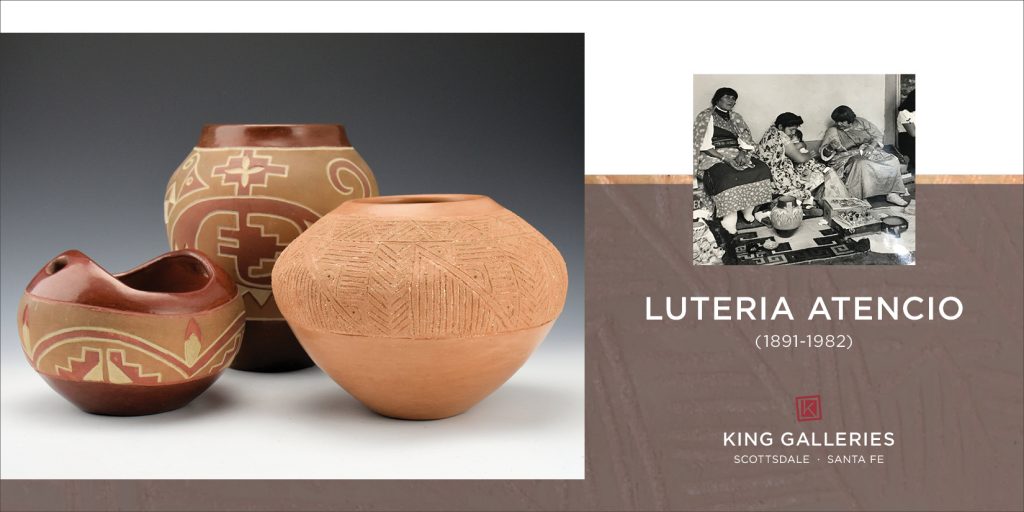 Luteria Atencio was one of the original Eight Ohkay Owingeh potters in 1930.  She was known for her intricately incised pottery.  In 1968 she helped Geronima Montoya found the O'ke Oweenge Crafts Cooperative.  By 1976 she had become blind and was no longer making pottery.
She won numerous awards for her innovative pottery.  On August 26, 1961, the Albuquerque Journal wrote, "Indian Market winners, pottery Luteria Atencio of San Juan Pueblo.  Other winners Margaret Tafoya, Santana and Adam, Rose Gonzales. Lela and Luther, Lucy Lewis.".  In 1954 the Gallup Independent wrote of the Ceremonials winners, "Second grand prize was given to Luteria Atencio of San Juan, judged for a group of pieces including "very symmetrical" burnished redware."
No products were found matching your selection.