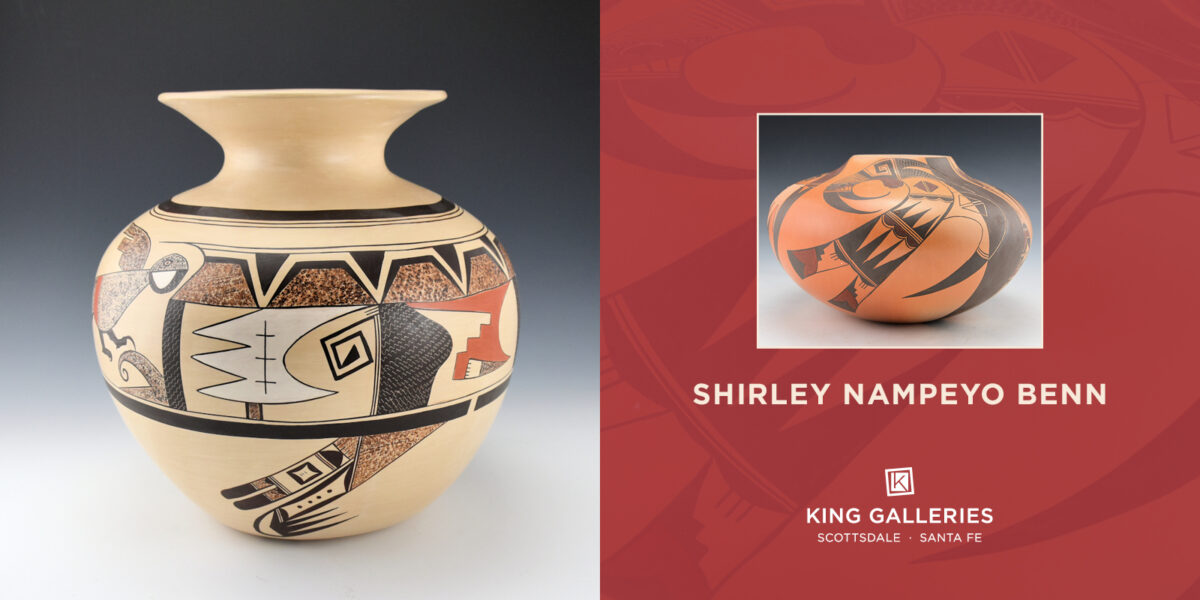 Shirley Benn Nampeyo is a great-granddaughter of Nampeyo of Hano, a granddaughter of Annie Healing, and a daughter of Daisy Hooee. She is a sister of Louella Naha Inote and Raymond Naha. She married Zuni jeweler Virgil Benn. Shirley is known for both her pottery and her jewelry.
"I learned most of my pottery from my grandmother, and when I got to doing more my mother helped with shaping. She taught me the ways to make them. The pottery maidens [Zuni Olla Maidens, a performance group that carries large water jars on their heads] would come in summertime, and she [Daisy] would help them make pottery. I learned to mix paint from my mom and learned about the designs, where they come from. I am also a silversmith, I do channel work, necklaces, bolos, and pins." -Shirley Benn (Dillingham 1994)
No products were found matching your selection.