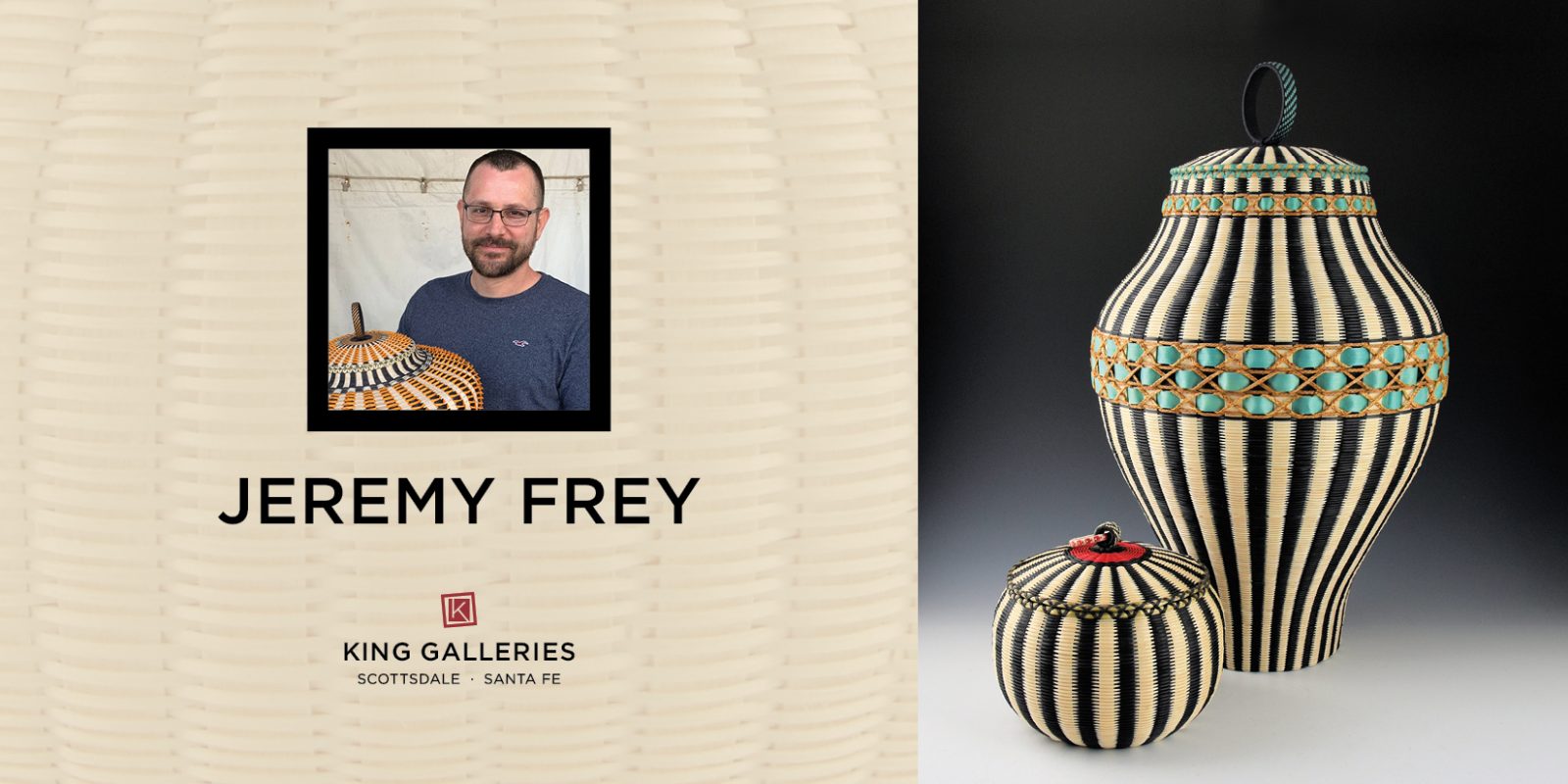 Jeremy Frey
Jeremy Frey is a Passamaquoddy basketweaver in Maine. He comes from a long line of native weavers. He specializes in Ash fancy baskets, a traditional form of Wabanaki weaving. His work has been featured in the Changing Hands exhibit at the Museum of Art and Design in New York City. He has pieces in the Smithsonian as well as many other prominent museums around the country.
Jeremy won Best of Show at Sante Fe Indian Market and at the Heard Indian Market and Fair in 2011 and 2015. This is only the second time that someone has won both shows in the same year and the first time a basket has achieved this honor at the Sante Fe Indian Market in its over 90 year history.
Jeremy started weaving in his 20s, learning to make baskets from his mother Gal Frey. Gal taught him drawing on what she had learned from her teacher Sylvia Gabriel. Sylvia was renowned for her basketry, especially her porcupine quillwork. Jeremy learned all aspects of the tradition from selecting brown ash to pounding and preparing other basket materials. His work fuses traditional shapes with the innovative use of both traditional and non-traditional materials to accomplish his unique signature designs.
Subscribe to New Additions for this artist
No products were found matching your selection.