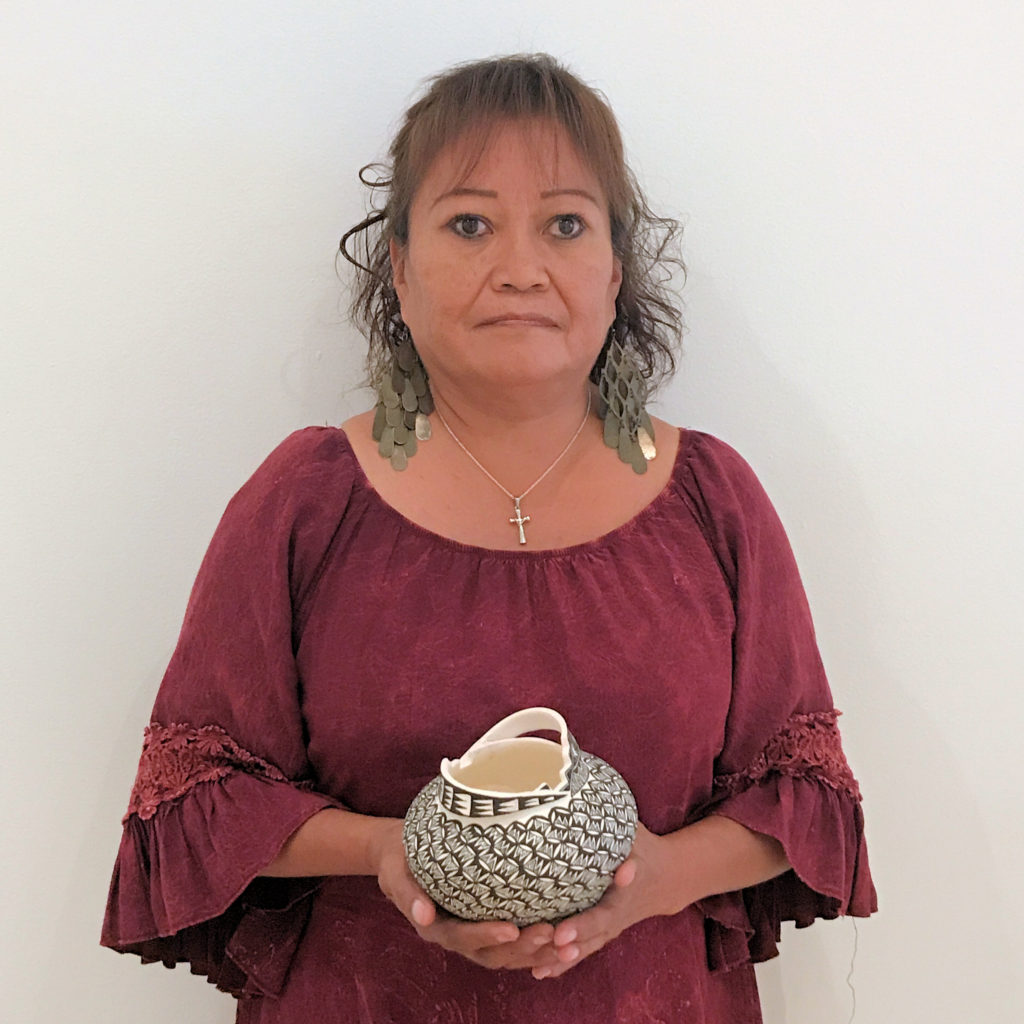 Shana Garcia, is from Acoma Pueblo - Red Corn & Sun Clan.  She is a great- granddaughter of Syme & Santana Sanchez and daughter of Elliott Garcia (1945-2000) & Beatrice Garcia. Shana Garcia-Rustin is known for her thin wall pottery with Patrick Rustin. Recently she has self taught to master the technique of each new piece on her own as Shana Garcia.
Shana Garcia is known for her contemporary jars with the series of bird wing patterns. The sculptured swirls of clay are made into Kiva steps which is the overall design that represents Eagles/Birds flying over the Kiva steps. Each piece is coil built and painted with the Yucca brush to create long thin lines with a story or meaning about each design on the pottery.
No products were found matching your selection.