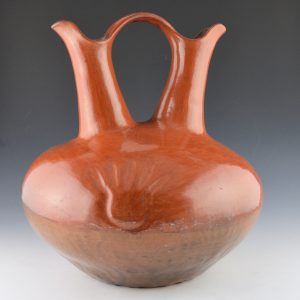 Santana Tafoya Gutierrez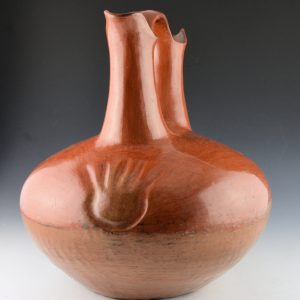 Santana Tafoya Gutierrez (1862-1940's) was a sister of Geronimo Tafoya and a sister-in-law of Sarafina Tafoya. She and Sarafina were two of the first from Santa Clara Pueblo to recognize the arrival of the tourist trade and "folk art" pottery. Margaret Tafoya noted that Santana's pottery was large and thin-walled. Santana had a prized puki (the base in which pottery is started) and it was passed to her daughter Nestora Silva who then gave it to Margaret Tafoya. Margaret said when Nestora brought it to her she said, "My mother told me whoever making these large pieces, it must go to her, this puki.". Santana's pottery is easily distinguishable by the shape of her bear paw, which was her "signature".
No products were found matching your selection.