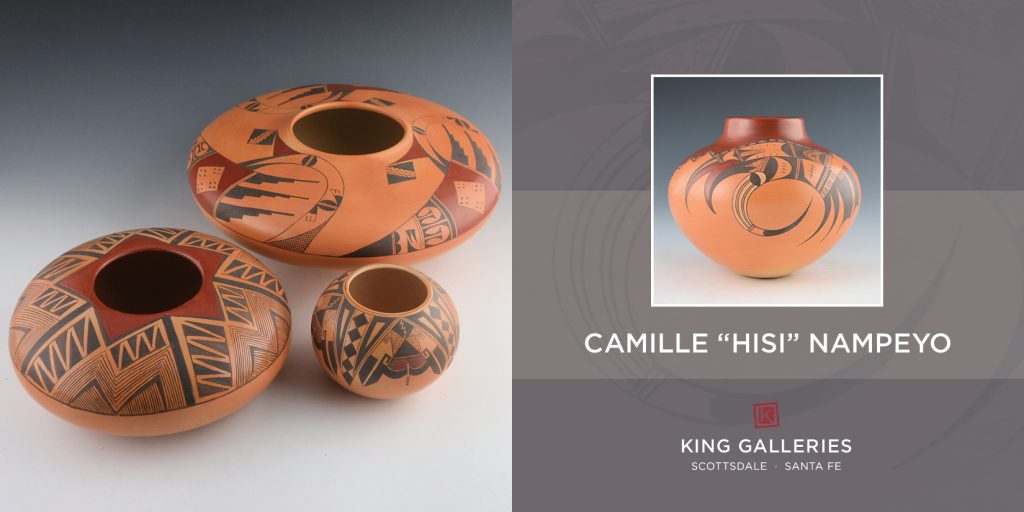 Camille Hisi Nampeyo
Camille "Hisi" Quotskuyva Nampeyo (b.1964) learned to make pottery from her mother, Dextra Quotskuyva. Camille is a sister of noted painter Dan Namingha and a descendant of Nampeyo of Hano, Annie Healing and Rachel Nampeyo. She is known for her use of traditional imagery and the delicate painting of her designs. Hisi has won numerous awards for her pottery and has been featured in various books on Hopi pottery. Her work can also be found in museums such as the Denver Art Museum and the Heard Museum.
No products were found matching your selection.