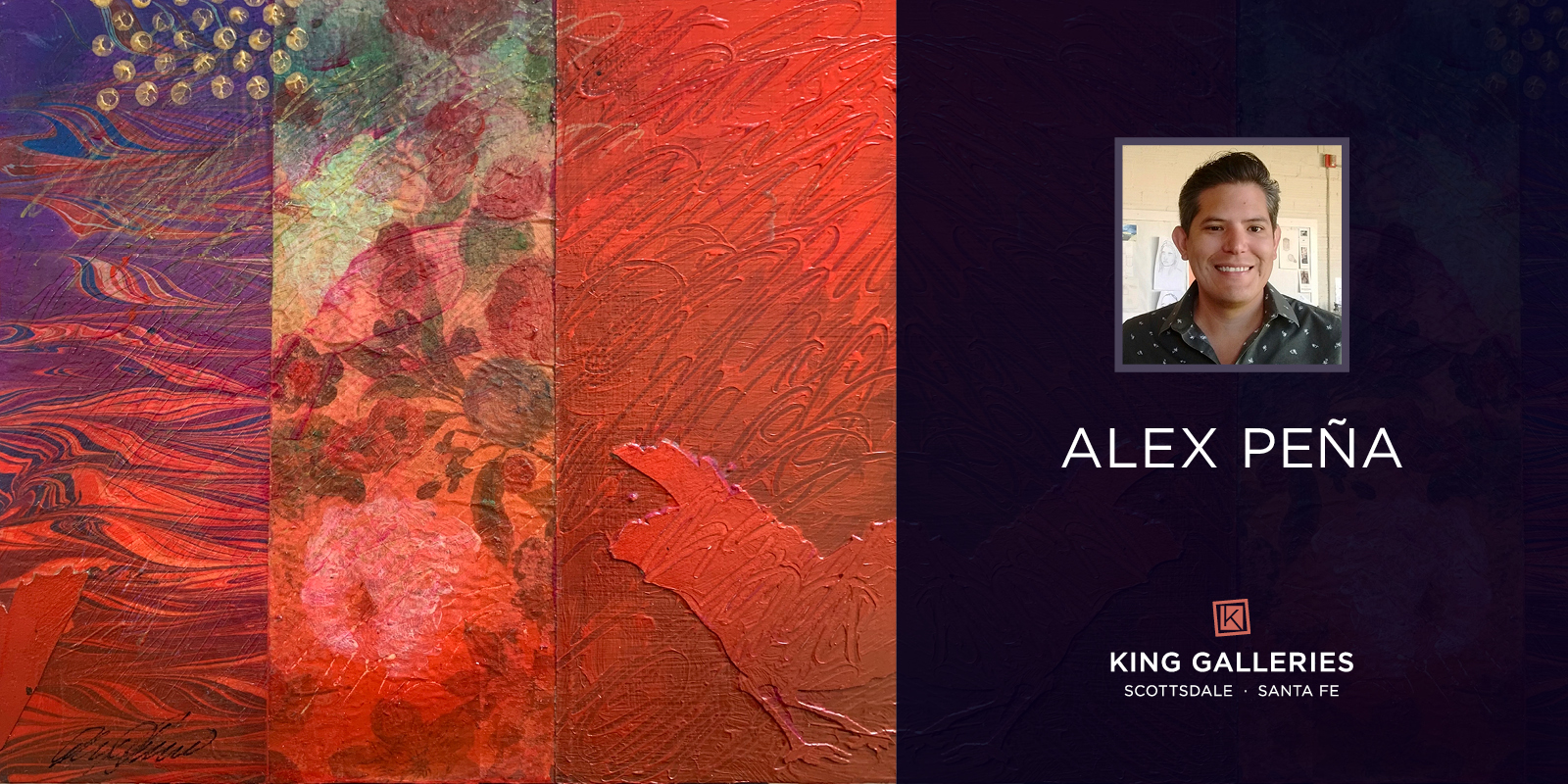 Alex Pena was born in Lawton, Oklahoma. He is an enrolled member of the Comanche Nation but is also part San Ildefonso Pueblo and Pawnee. Peña received a BFA from Cameron University. He earned an MA and MFA at the University of Wisconsin-Madison, where he was an Advanced Opportunity Fellow.
In addition to his art practice, he has taught at various institutions. Alex previously taught and served as the Department Chair of the Visual Arts at Santa Fe Prep.  He previously taught at the Institute of American Indian Art.
Artist Statement
Flowers, birds, writing-like abstractions, irregular formats, and especially lines are pervasive elements in my work. Combinations of these indicate simultaneous occurrences of dissimilar and contrasting events and emotions.
Obscurity is intentional. Sharing is limited. The absolute is elusive. Certainty and uncertainty are symbiotic. My personal exploration of these and the inevitable tension create my visual language.
No products were found matching your selection.