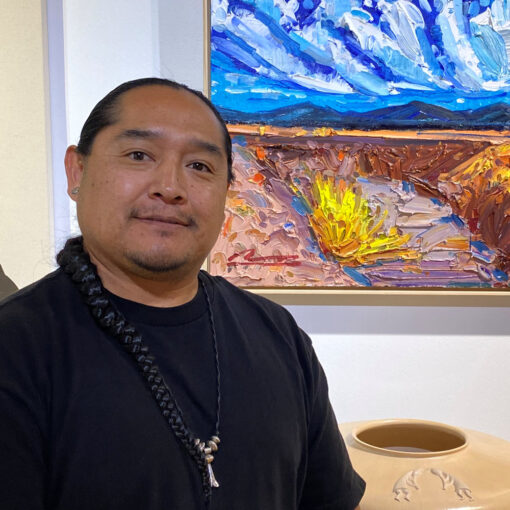 Shaun Rogers (Hopi/Navajo) began making jewelry around 2016. He is self-taught for both his painting and silversmithing.
Shaun says of his art, "Each day my inspiration changes and so I could be creating a painting or making jewelry one day and the concepts that come to mind mostly come about from both my cultures. From the stories told of the Hopi kachinas, the ceremonies performed on the Navajo reservation, as well as the dances that happen at the Hopi villages. These are some reasons why my work is traditional or have traditional designs incorporated into my paintings or silversmithing."
No products were found matching your selection.