Clara Chavarria Shije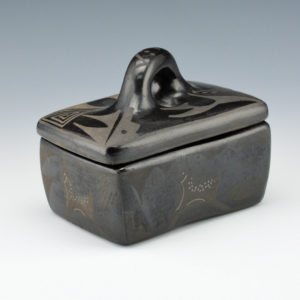 Clara Chavarria Shije (1924-2012) was a daughter of Pablita Chavarria and a sister of noted potters Reycita Naranjo, Elizabeth Naranjo, Millie Chavarria, and Florence Browning.  She began making pottery in the 1940's.  She was never a prolific potter.  She signed her pieces, "Clara".
No products were found matching your selection.