Mark Tahbo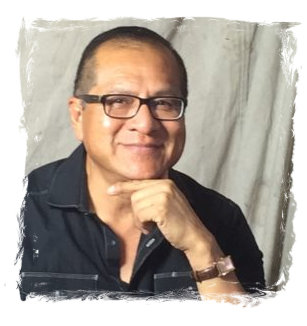 Mark Tahbo was a Hopi-Tewa member of the Tobacco Clan.  He had been an active potter since 1978. He learned to make pottery from his great-grandmother, Grace Chapella.  His sisters Diana and Pam were also potters.  Mark was influential in the early 1990s in recognition of Hopi pottery's traditional firing and keeping it as a practice among Hopi-Tewa.
Mark had won numerous awards for his pottery at Santa Fe Indian Market, the Heard Indian Market, and Gallup Ceremonials.  In 1991, he won the Overall Prize at Santa Fe Indian Market.  In 1992 he was awarded Best of Division at the Heard Museum Indian Fair. Awards continued to be presented to him in 1993 and 1994 and later. His pottery is featured in books such as "Talking with the Clay" and "Collecting Authentic Indian Art." He is remembered as one of the exceptional traditional innovators of Hopi pottery.  His pieces reflect the wonderful symmetry and thin walls of an excellent potter. The designs are painted using native clay slips and beeweed plant for the black.
Sadly, Mark passed away in December 2017.  We were lucky to work with him at King Galleries for over 20 years.  His creativity and artistic genius will be missed.