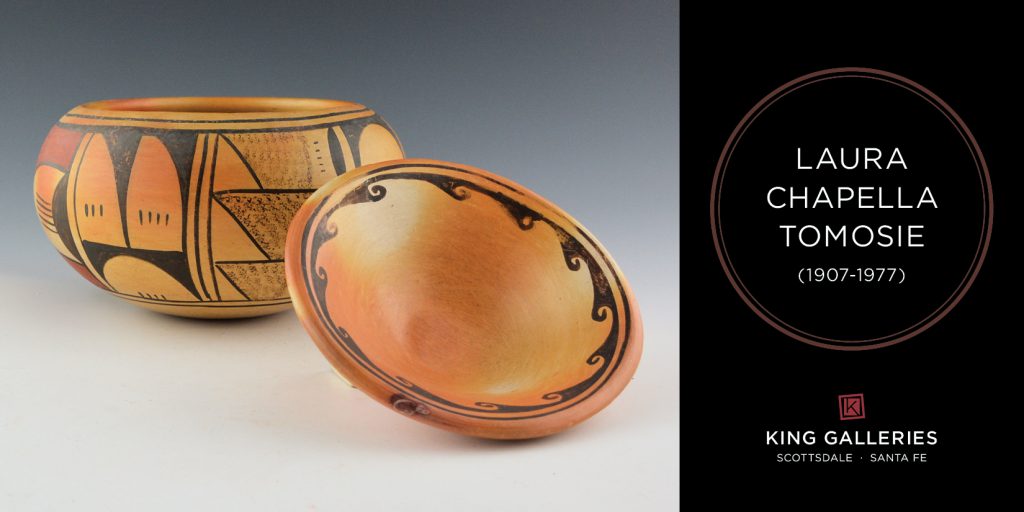 Laura Chapella Tomosie
Laura Chapella Tomosie (1907-1977) was a daughter of Poui and Toby White and a sister of Grace Chapella, Dalee, and Bert Youvella.  She began making pottery in the 1930s but was never as famous as her sister Grace.  It is said that she only spoke Hopi-Tewa and would negotiate with buyers by raising her fingers to indicate the price of an object.
No products were found matching your selection.