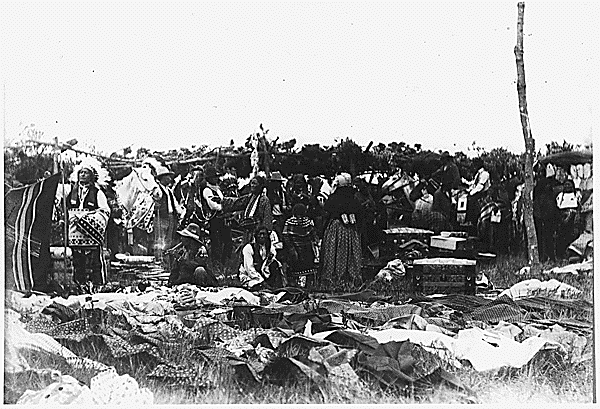 Potawtomi – Shawnee
The Potawatomi, also spelled Pottawatomie and Potawatomi, are a Native American people of the Great Plains, upper Mississippi River, and western Great Lakes region. They traditionally speak the Potawatomi language, a member of the Algonquian family. The Potawatomi called themselves Neshnabé, a cognate of the word Anishinaabe. The Potawatomi were part of a long-term alliance, called the Council of Three Fires, with the Ojibwe and Odawa. In the Council of Three Fires, the Potawatomi were considered the "youngest brother" and were referred to in this context as Bodéwadmi, a name that means "keepers of the fire" and refers to the council fire of three peoples.
In the 19th century, they were pushed to the west by European/American encroachment in the late 18th century and removed from their lands in the Great Lakes region to reservations in Oklahoma. Under Indian Removal, they eventually ceded many of their lands, and most of the Potawatomi relocated to Nebraska, Kansas, and Indian Territory, now in Oklahoma. Some bands survived in the Great Lakes region and today are federally recognized as tribes. In Canada, there are over 20 First Nation bands.
No products were found matching your selection.