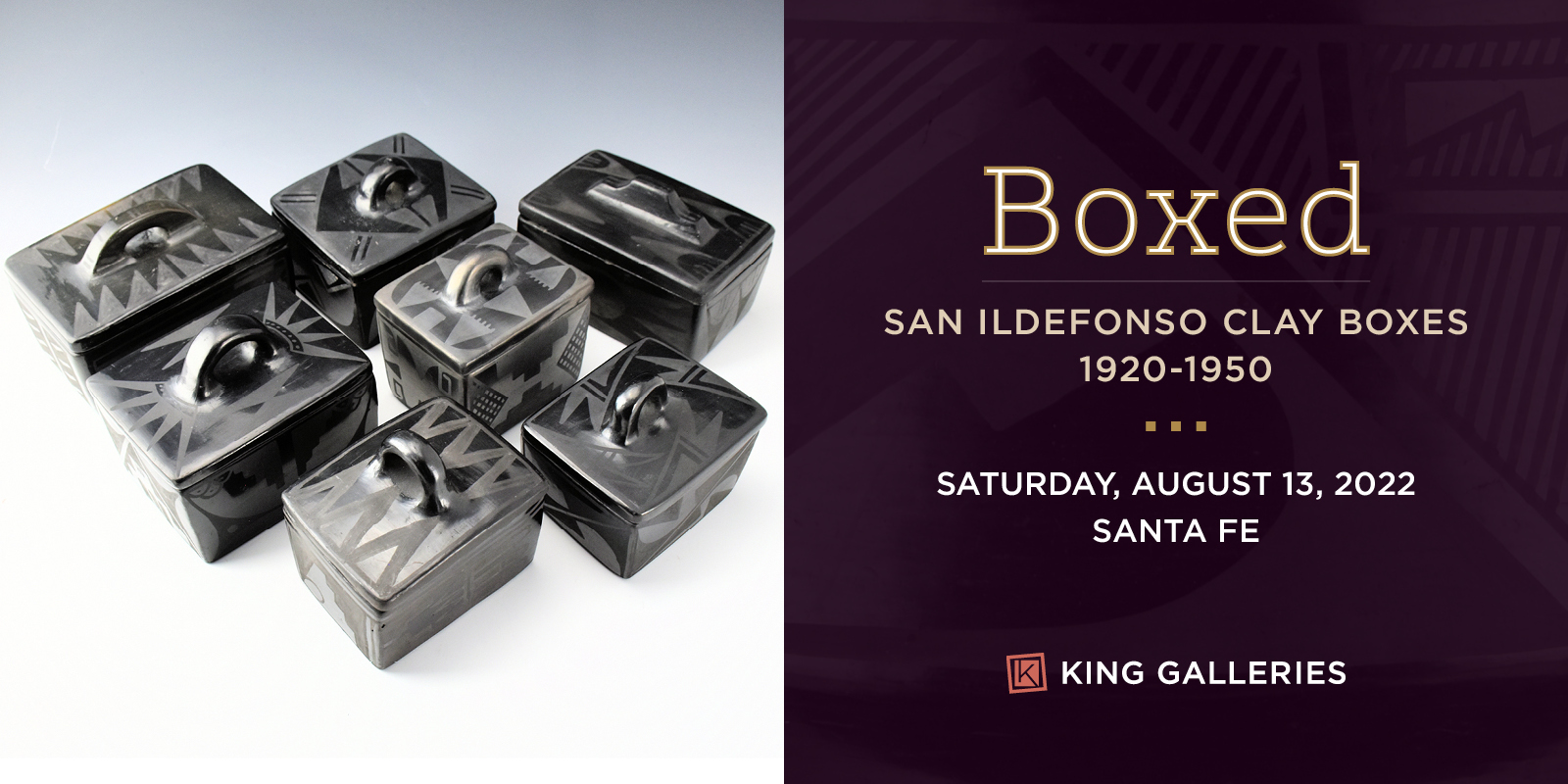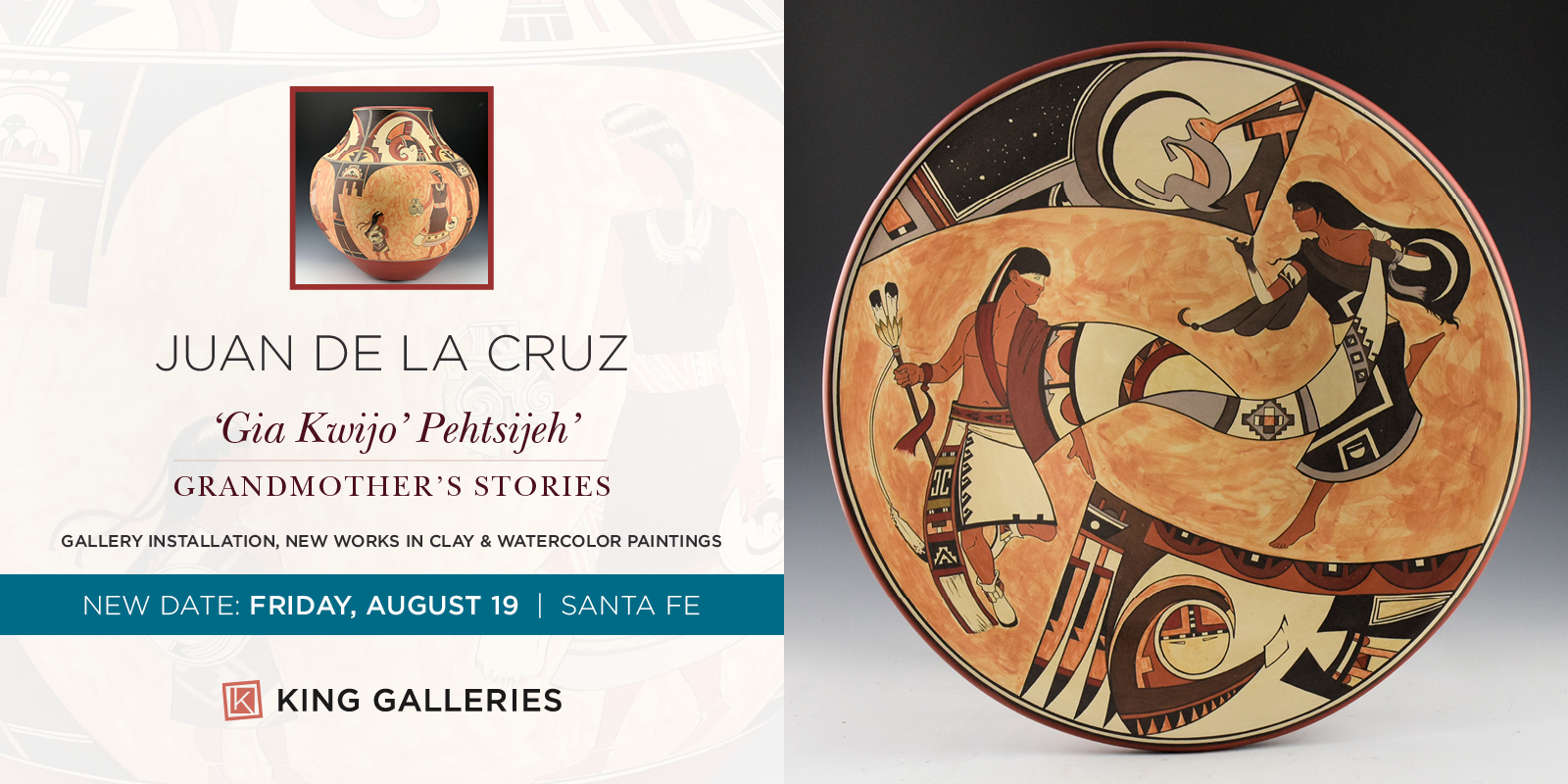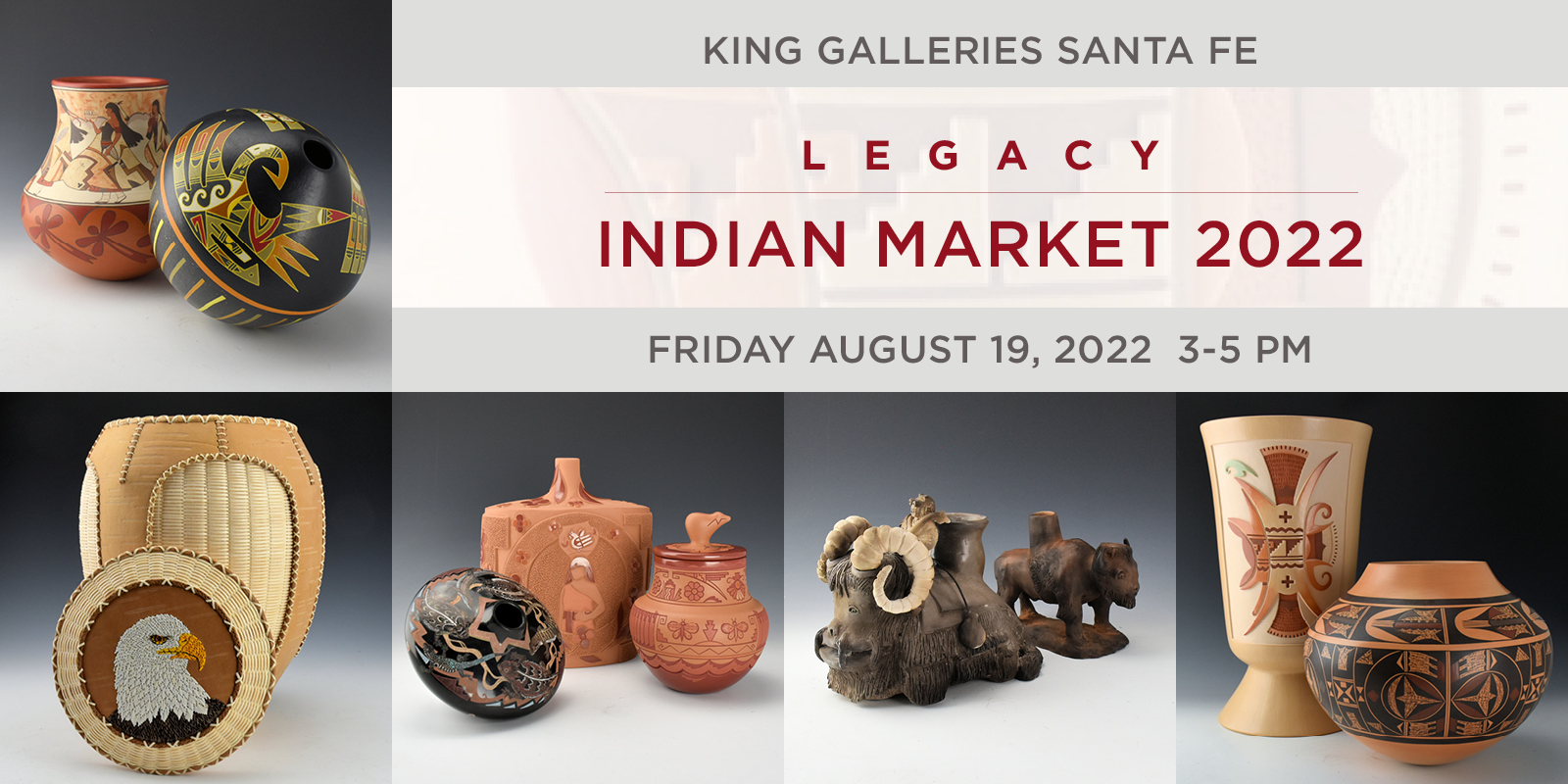 Indian Market Press Release:
King Galleries presents "Legacy," a showing of contemporary pottery, paintings, baskets, and jewelry by the leading native artists.
New works by Tammy Garcia, Autumn Borts-Medlock, Nathan Youngblood, Steve Lucas, Les Namingha, Al Qoyawayma, Jared Tso, Jeremey Frey, Jennifer Tafoya, Chris Youngblood, Mateo Romero, Stephanie Tafoya, Juan de la Cruz, Jason Takala, Robert Patricio, Chase Earles, and Dolores Curran.
This is one of our premier events for the year. The gallery brings together some of the top award-winning potters, including Tammy Garcia, Nathan Youngblood, Steve Lucas, Les Namingha, Juan de la Cruz, Al Qoywayma, and Autumn Borts-Medlock. In addition, some of the creative younger potters are part of this event, including Jared Tso, Stephanie Tafoya, and Daniel Begay. It is an integral part of the Indian Market to showcase rising stars with the legends of Native pottery. New to our show this year is Chase Kawinhut Earles (Caddo). with pieces from his Indigenous Futurism series.
The show will also include paintings by Mateo Romero, Marla Allison, and Kwani Povi Winder. Award-winning basketry maker Jeremey Fry (Passamoquoddy) will also be part of this event.
Santa Fe Location and Contact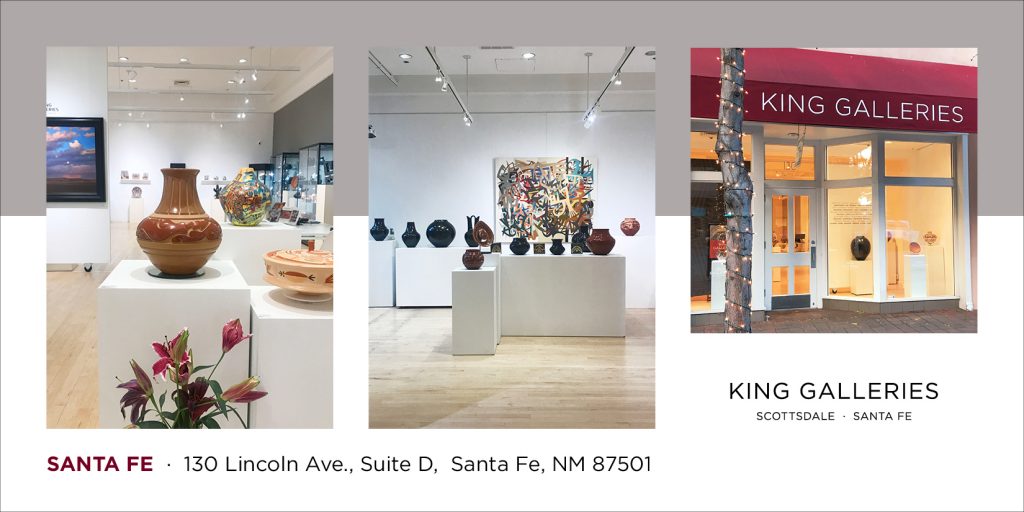 Phone – Text:  480.440.3912
Monday – Saturday from 10 am to 5 pm Sunday from 1 – 4 pm