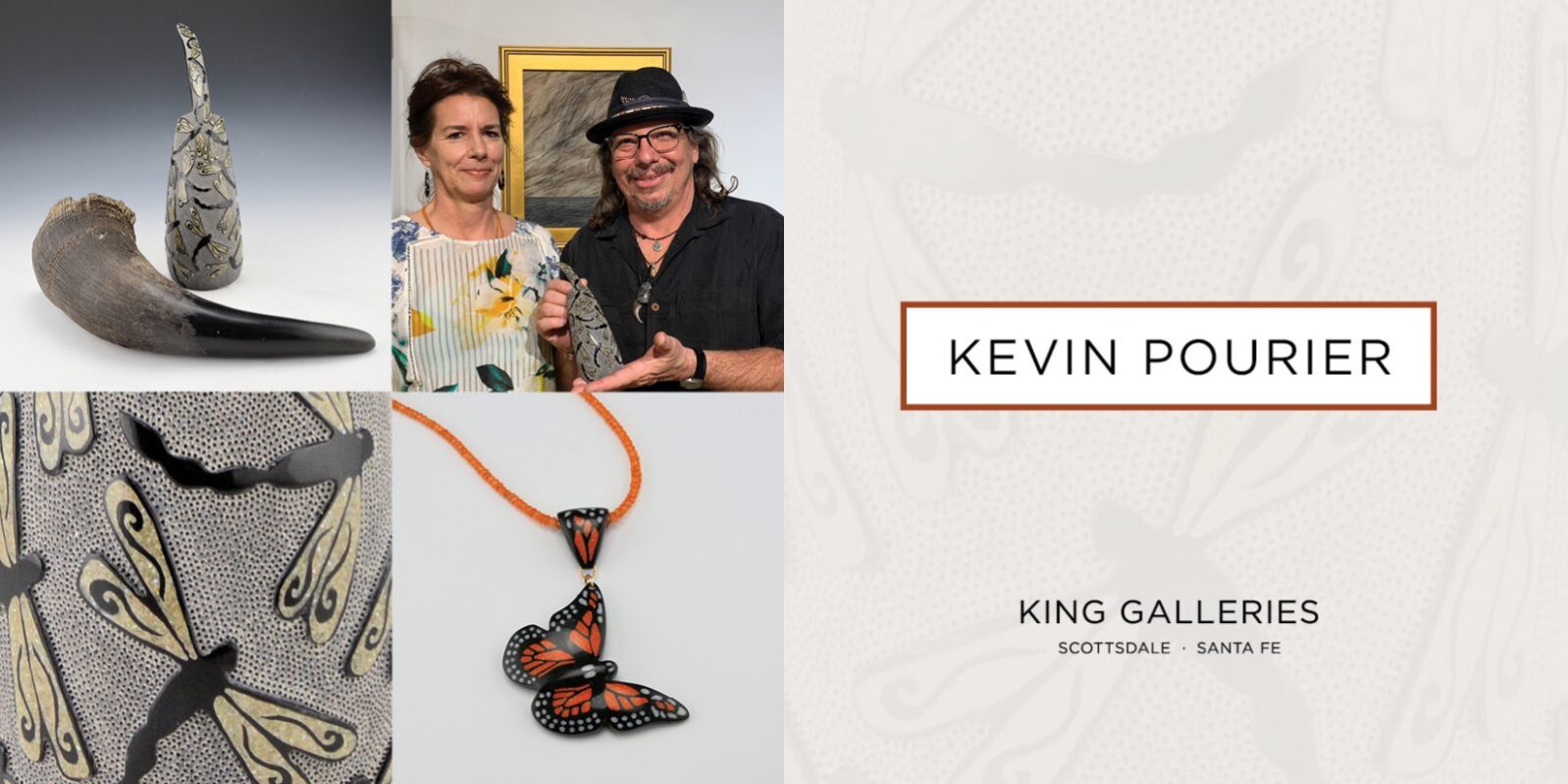 Kevin Pourier
Kevin and Valerie Pourier are Oglala Lakota. Their home and studio are located on the Pine Ridge Reservation – Medicine Root District, just on the beautiful northern edge of the Badlands area of the reservation. The inspirational and material source of the Pouriers' work is rightly ascribed to what also happens to be the Lakota People's first name, Pte Oyate kin, the Buffalo People. As partners, they are pleased to cultivate the idea that their work not only comes out of the lifeways of the People but is, moreover, a new cultural art form.
Working collaboratively, they create elegant – wearable – sculptural forms made of buffalo horn. The horns are shaped, carved, and inlaid with semiprecious minerals. Traditionally, they also create contemporary Buffalo Horn spoons and cups. Many of which, have taken top awards at prestigious national art shows. It is no wonder that they're simple – yet highly refined art form is much sought after by museums, galleries, and art lovers the world over.
In the manner of the Lakota way, Kevin and Val have learned by doing. Their love for the life ways of the Lakota People, their love of the art of the many northern plains peoples – all have deepened their understanding and broadened their vision of what Lakota Art was, is, and could be. And throughout their journey, they have learned much that helps them to become better human beings.
No products were found matching your selection.