Brand
Da, Tony (1940-2008)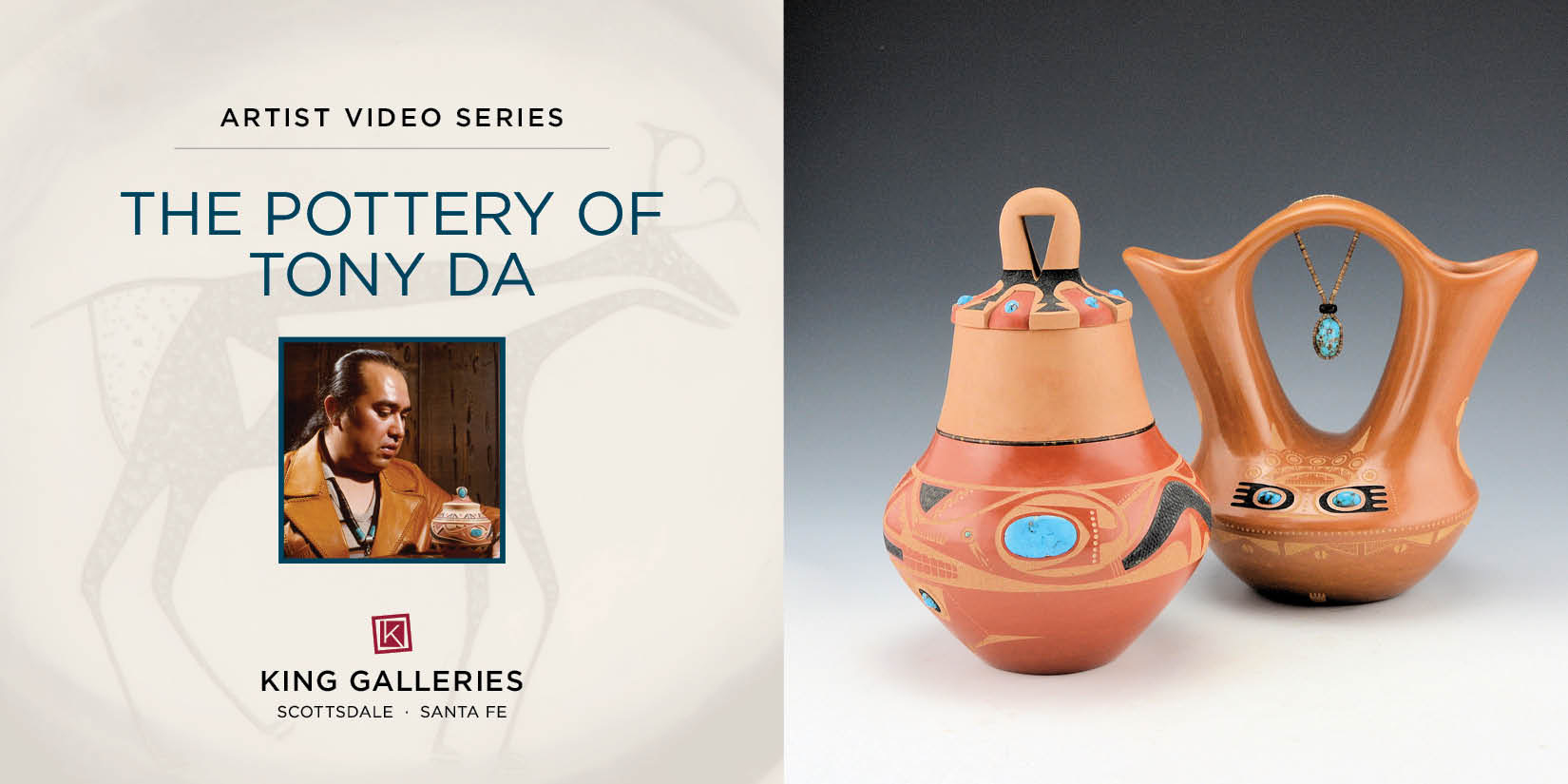 the Art of Tony Da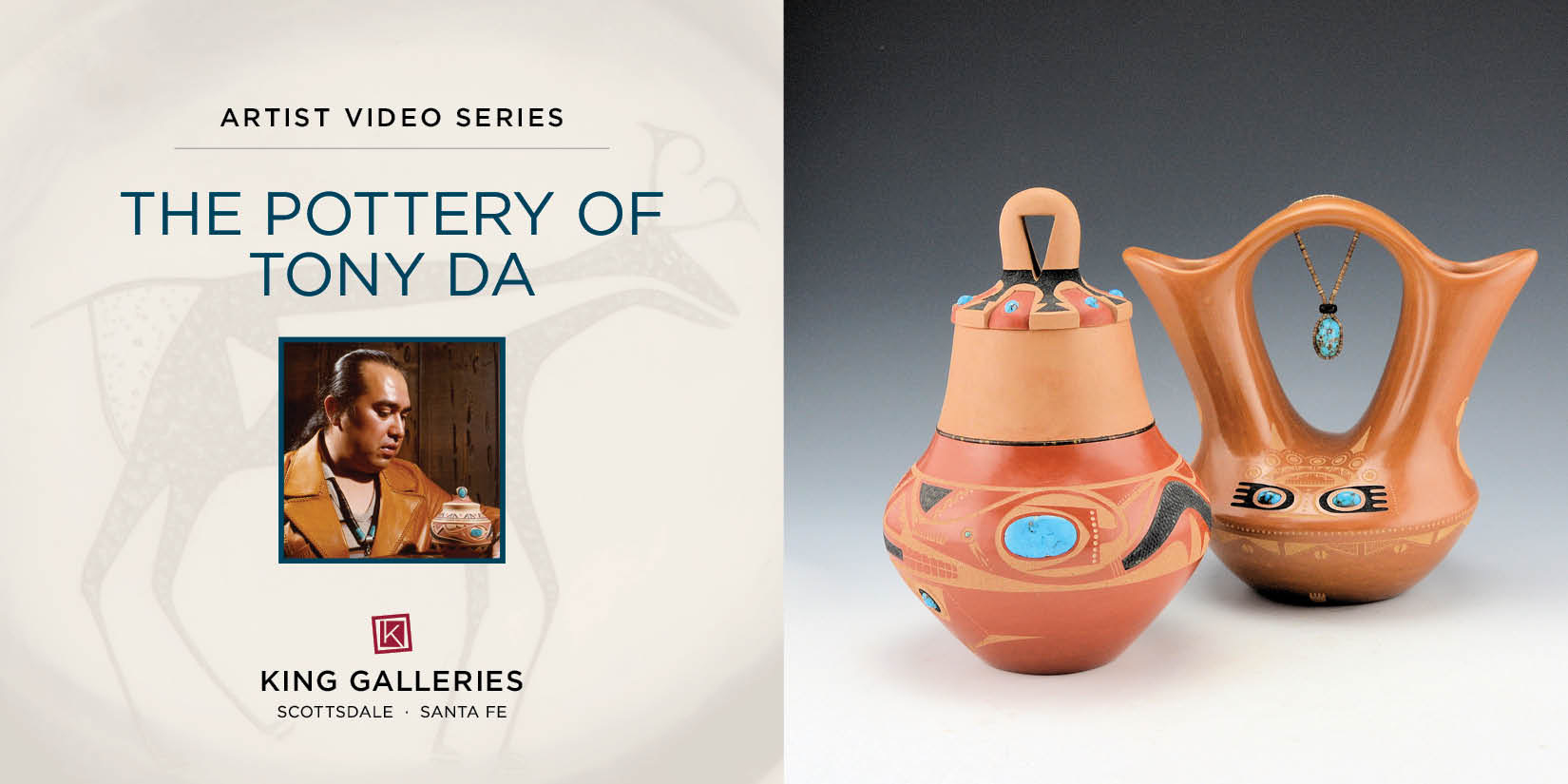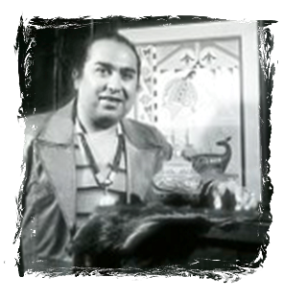 Tony Da
Tony Da was the first Pueblo "rock star." He broke cultural barriers as a "modern Indian," steeped in San Ildefonso Pueblo tradition but living in a contemporary world.  A grandson of Maria Martinez and the son of Popovi Da, his precision designs and techniques revolutionized Pueblo pottery and created a new vocabulary for the art.  Among the first men to both make and design pottery, he introduced sgraffito etching, inlaid stones, and beads, initiated black and sienna colorations, and invented his stylized iconography derived from the ancient Mimbres pottery.  Although his career only spanned fifteen years, his work and persona are increasingly relevant.
In 2011, Tony Da's pottery and paintings focused on an exhibit entitled; 'Creative Spark, The Life, and Art of Tony Da.' (Museum of Indian Arts and Culture of Santa Fe 2011-2013.)
Over the course of his career, Tony Da demanded perfection.  He was an innovator in his art, as well as in his life.  Tony was known to his family members as a creative perfectionist and his collectors as a creative genius.  Tony's pottery today is considered to be among the most sought after by collectors. Charles King and Richard Spivey co-authored a history of his life, and artwork is a testament to his legacy, 'The Life and Art of Tony Da.'  Tony was both an art superstar of his time and a profoundly private individual.  This portrayal brings the reader into the innovative and volatile world of this noted Potter.
King, Charles S.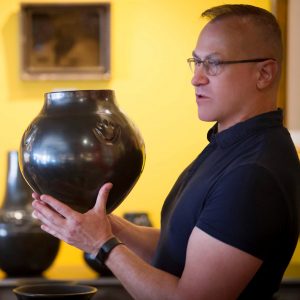 Since its inception, King Galleries has been committed to represent work by potters who create the highest quality and greatest innovation in their pottery. Charles King has been a judge in various years since 1996 for pottery at the most prestigious Indian art events, such as Santa Fe Indian Market, the Heard Museum Indian Market and Gallup Ceremonials. He has also given numerous talks on Pueblo pottery at the Heard Museum, Museum of Indian Art and Culture (MIAC), the Pueblo Grande Museum, Rockwell Museum of Western Art, The Philbrook Museum and The Denver Art Museum.
Charles served on the Board of Directors of the Indian Arts and Crafts Association (IACA), which has the mission of encouraging and preserving authentic Indian art. He was elected in 2008 to the Board of Directors for SWAIA (Southwest Association for Indian Arts), which is the group which puts on Santa Fe Indian Market.
He first wrote about Pueblo pottery in the book "Collecting Authentic Indian Art" and this was followed by the article, "Pueblo Pottery: Folk Art to Fine Art" for the thirtieth anniversary of American Indian Art Magazine. His first book, Born of Fire: The Life and Pottery of Margaret Tafoya, was published in 2008. His articles, "Santa Clara and San Ildefonso Pottery: Black is Beautiful"-2009, and "Four Emerging Potters: Gen Next"-2010 were published in Native Peoples Magazine. His second book, "The Art and Life of Tony Da" was written with Richard Spivey and published in 2012.