Brand
Haungooah, Art Cody (1943-1985)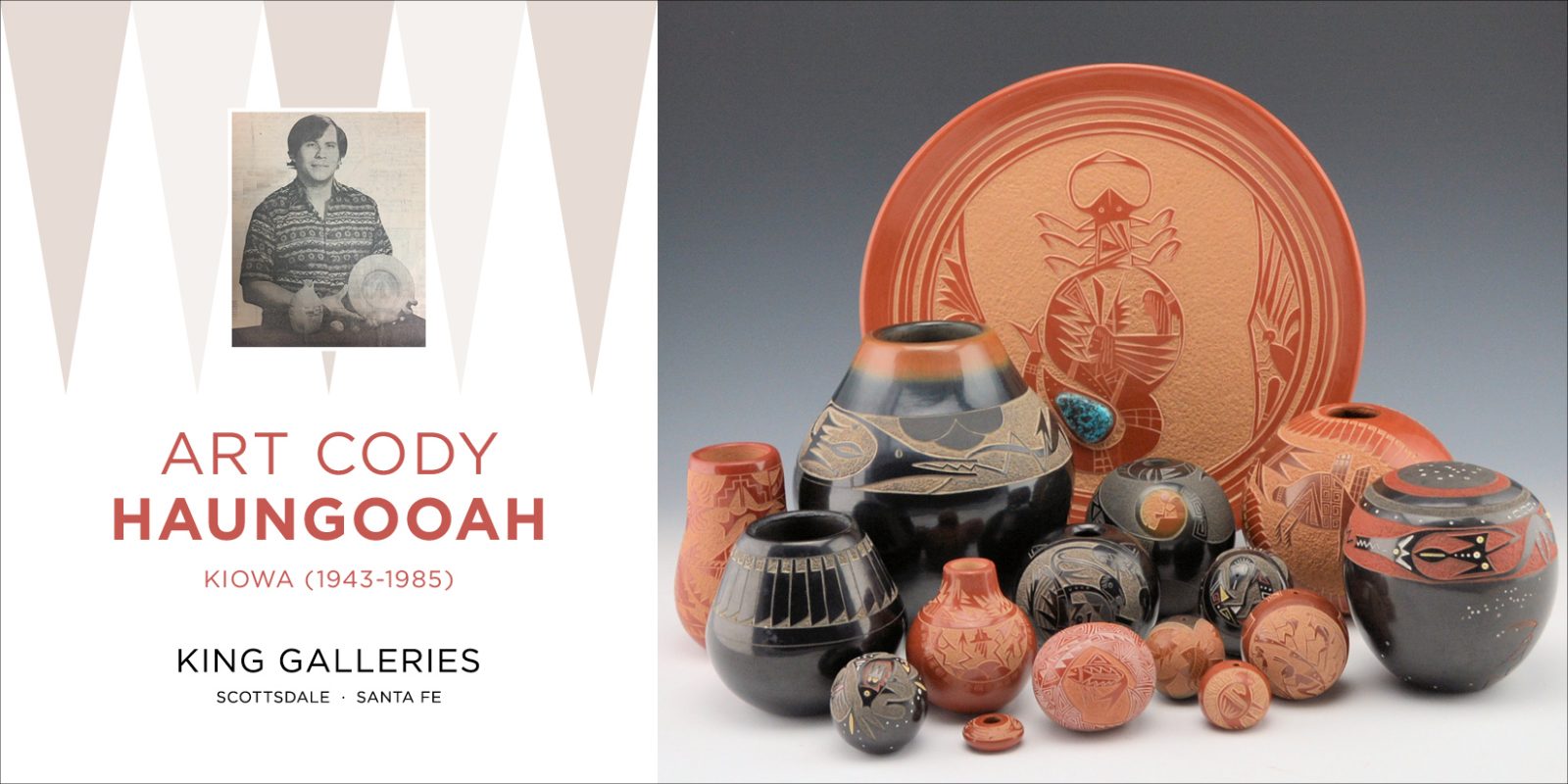 Art Cody Haungooah
Art Cody Haungooah (1943 – 1985) began making pottery at Santa Clara Pueblo in the early 1970s.  Married to Martha Suazo from Santa Clara, he developed his unique style of incised imagery using Santa Clara coiling and polishing techniques. Until he passed away in the early 1980s, he was considered very creative for his distinctive imagery.  In 1976 he wrote of his work that, "I'm experiencing with the pot, in a manner similar to a painter, the subject matter, at a given moment is captured, and the impressions and thoughts.  They become living symbols and a living composition is created and recorded".
Art said of his work, "Pottery is becoming a format for releasing designs and ideas – just like on canvas. In the future, I will surpass my present work and create artistic works of greater quality".  It makes one wonder if he had worked longer than the short ten-year span of his career what other innovative and original works he would have created!  Throughout his short career, he won numerous awards at The Heard Museum, Santa Fe Indian Market, Gallup Ceremonials, and other events.
Click here to read more about Art Cody Haungooah, "Art Cody: A 'Reflected Light' in Pueblo Pottery".