Brand
Montoya, Tomasita (1899-1978)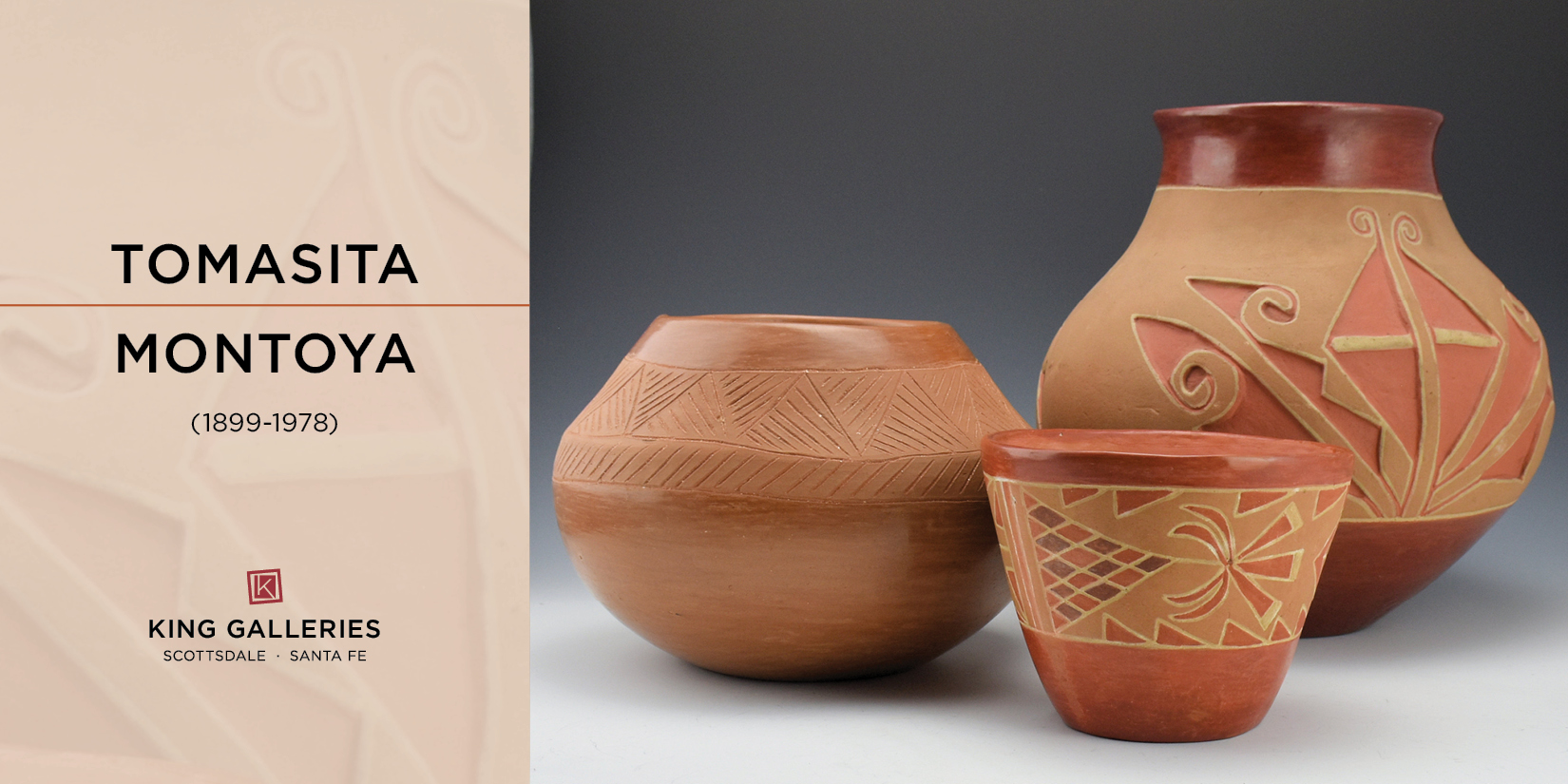 Tomasita Montoya was one of the original 7 San Juan potters who revived the art form in the 1930's. Her daughters Rosita de Herrera and Dominguita Herrera learned to make pottery from her. The Pueblo had a wonderful history of pottery making, but by about 1890 there were no potters left. In 1930 Regina Cata organized a pottery study group at San Juan Pueblo with the intent of revitalizing pottery production. The group studied ancient potsherds of wares made at San Juan in earlier times and selected Potsuwi'i Incised Ware (1450-1500) as a basis for a contemporary pottery type. By the late 1930s, further development resulted in deeply-carved polychrome wares, and incised wares, both of which are still being produced today. Tomasita was especially known for her incised red ware jars, bowls, and vases. The decoration on these vessels was primarily fine line geometric hatching. On occasion she utilized micaceous clay, adding some texture and sparkle to the geometric elements. Tomasita also made deeply carved polychrome pieces which included designs of clouds, kiva steps, and plants.
Sisneros-Naranjo, Dominguita (b. 1942)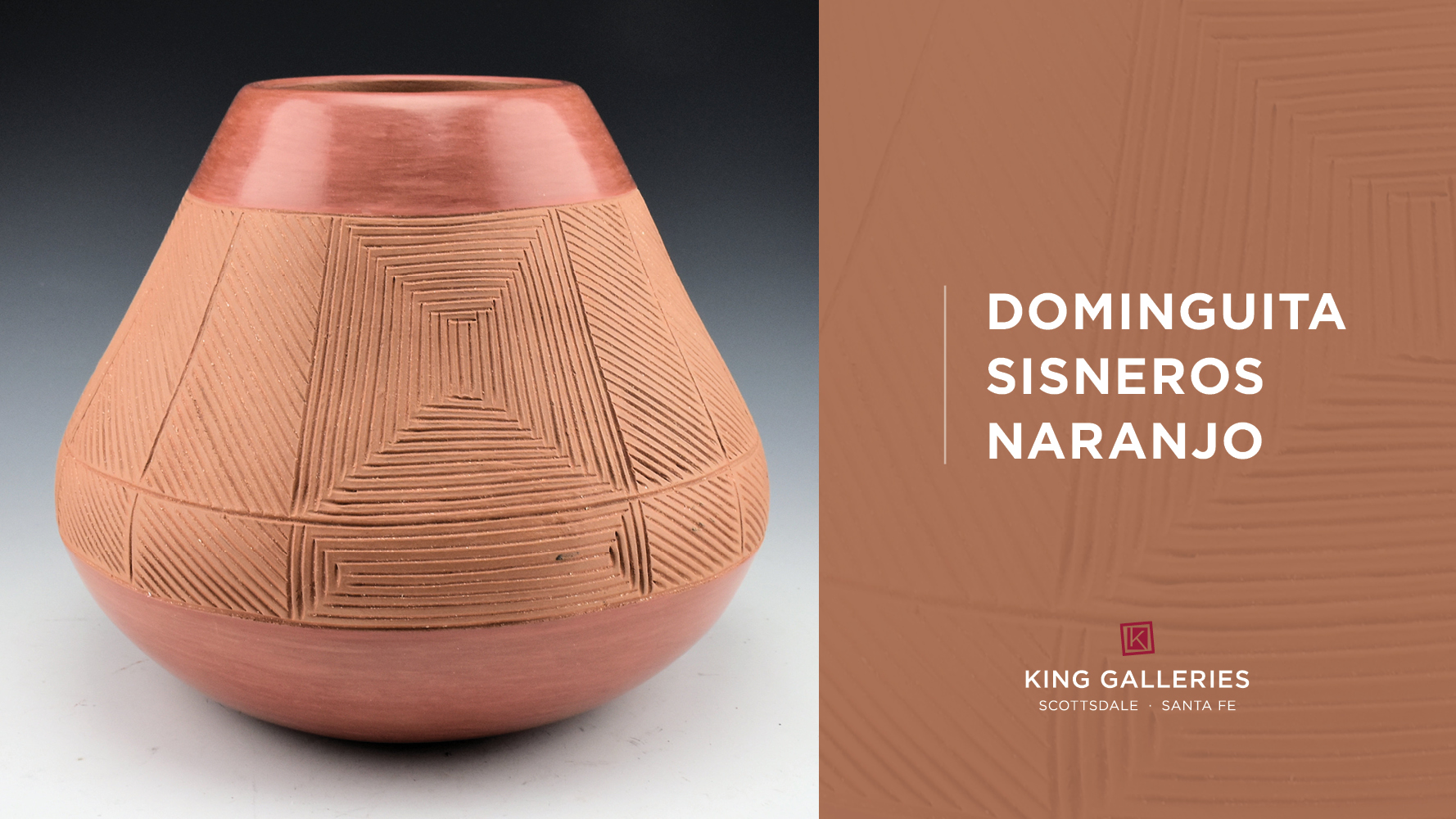 Dominguita Sisneros Naranjo is a daughter of noted Okay Owingeh potter Tomasita Montoya and a sister of Rosita de Herrera. She is known for her use of deeply carved and incised designs along with classic pueblo imagery.