Brand
Naha, Helen "Featherwoman" (1922 - 1993)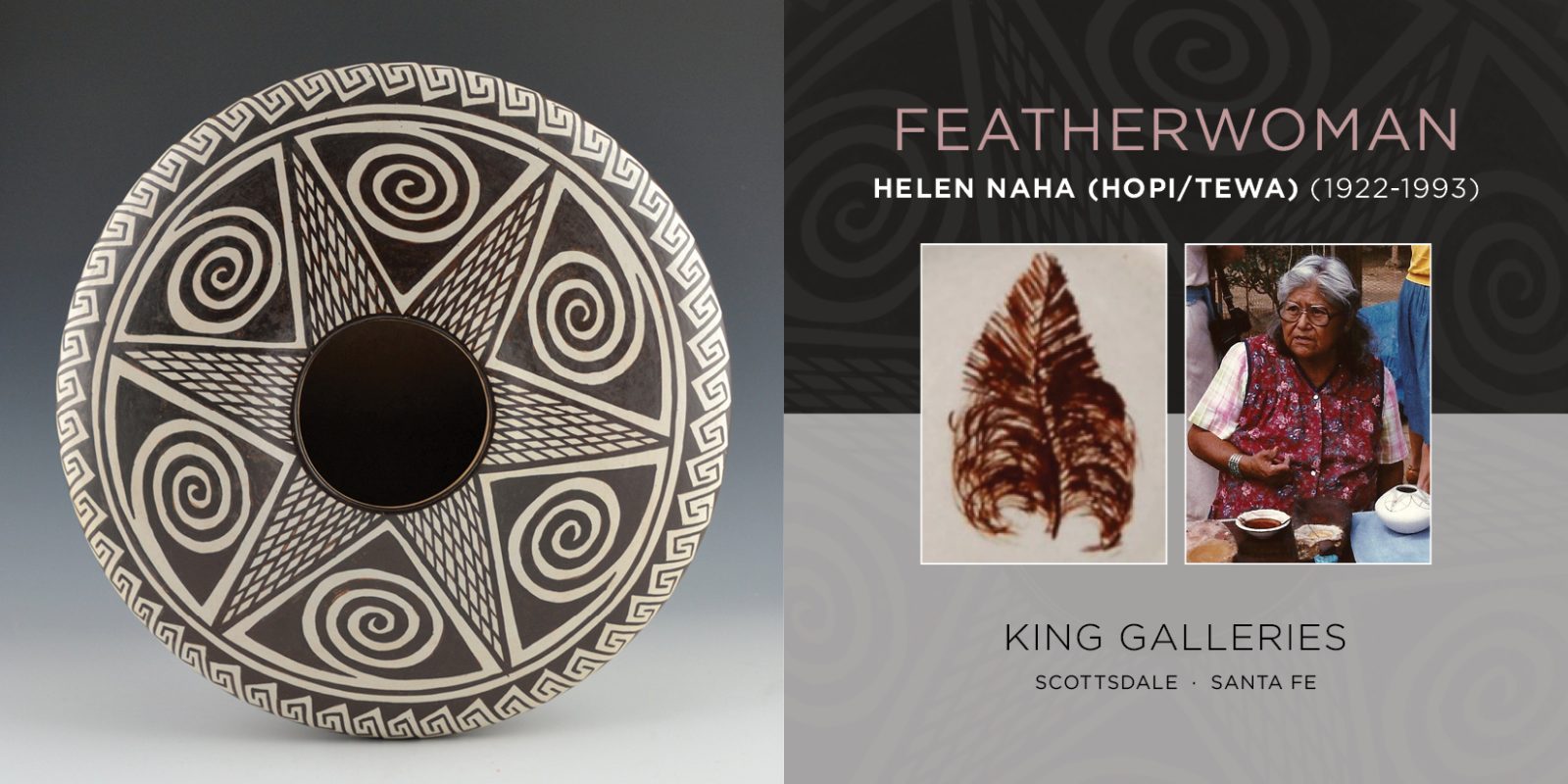 Helen Naha
Helen Naha created distinctive pottery using the white clay slip throughout her career. The designs were all painted using bee-weed (black) and natural clay slips. She learned to make pottery from her mother-in-law, Paqua Naha (the first Frog Woman), yet had her own style in form, imagery, and composition. Her daughters, Sylvia and Rainy (Rainell), as well as her granddaughter Tyra Naha, are well-known potters.
Helen Naha was mostly self-taught. Her designs were recreated from pottery fragments and bowls found at the Awatovi ruins of Hopi 1st Mesa. Her hallmark style was finely polished, hand-coiled pottery finished in white slip with black and red decorations. She would often take the extra step to polish the inside of a piece as well as the outside.
Helen signed her pottery with a feather design, which resulted in her being called "Feather Woman" by her collectors.  Today, her large pots typically sell for several thousand dollars.   Helen won numerous awards for her pottery and was the matriarch of a family of renowned potters, including Rainy, Burrell and Sylvia Naha.  Helen Naha has been recognized by the Southwestern Association for Indian Arts for her body of work through the creation of the Helen Naha Memorial Award – For Excellence in Traditional Hopi Pottery.