Since childhood, opera has been a part of my life thanks to my maternal grandmother with whom I spent a great deal of time.  While she cooked, she would often sing (off-key) "Un bel di" from Madama Butterfly or "Celeste Aida" (even more off-key) from Aida.  Nanny would also tell me the tragic love stories of the great operas: Cio-Cio-San and Lieutenant Pinkerton, Aida and Radames, and Mimi and Rodolfo from La Boheme, another of her favorites.  Whether or not my grandmother ever saw an opera performed live or only heard recordings I don't know, but she was able to impart her passion for this musical form to me.
Although opera, as we know it, is mostly associated with Europe, it has become a much loved art form throughout the world.  I have seen musical artists of diverse backgrounds portray Cio-Cio-San in Madama Butterfly, Mimi in La Boheme, Violetta in La Traviata, and Aida in the opera of the same name.  This set me to wondering if there were Native American's who perform in operas and, indeed, there are.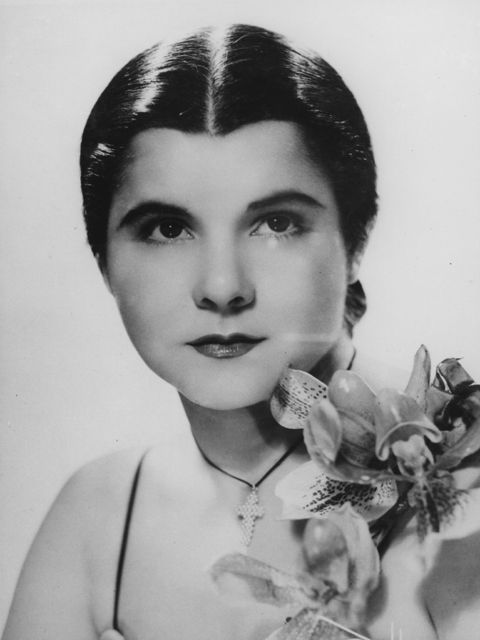 Tessie Mobley/Lushanya (1906 – 1990)
           A soprano who became interested in opera while still in high school, Tessie Mobley went on to study music at the University of Georgia and at Christian College in Columbia, Missouri.  Mobley was of mixed white and Chickasaw heritage.  Though she went on to become famous in what is essentially a European musical theatrical form, Mobley always acknowledged her Native heritage.
Tessie Mobley's big break came in 1929 when she auditioned for the Indian Ceremonials at the Hollywood Bowl.  It was at this time that she adopted the name Lushanya, a Chickasaw word meaning "songbird".  Afterward, she was often referred to as the "Songbird of the Chickasaws".   Spotted by a promoter while she performed in Los Angeles, Mobley was invited to sing in Germany.  While in Europe, she garnered scholarships to the Berlin University of the Arts and the prestigious Academia Nazionale di Santa Cecilia in Rome.
The first Native American to sing the role of Aida, which she performed with the Chicago Opera Company in Trieste, Tessie Mobley was also the first Native American to sing at La Scala in Milan, perhaps the most prestigious opera house in the world.
In the course of her career, Mobley performed in operas around the world.  She sang the role of Leonora in Il Travatore, Desdemona in Otello, Mimi in La Boheme, and also sang roles in Mefistofele, La Gioconda, Tosca, Madama Butterfly, Aida, and Manon Lescaut.
Mobley could speak Chickasaw, English, German, French, Italian, Spanish, and some Russian.  Tessie Mobley's diary, costumes, and other memorabilia survive, but, sadly, no recordings of her voice exist.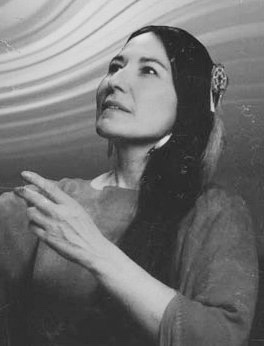 Bonnie Jo Hunt  
Bonnie Jo Hunt's singing career was a rather curious one.  She grew up on a remote reservation in North Dakota and, despite overwhelming odds, managed to become an opera singer.  Of Lakota heritage, Hunt was a lyric coloratura soprano who performed with the San Francisco Opera and Opera Southwest of Albuquerque.  Oddly, almost nothing has been written about this period, including the operas in which she performed or even important dates in her life.   Her career was short-lived, however, and after achieving her goal she turned her back on the world of opera choosing, instead, to perform Sioux, Cheyenne, and Choctaw songs in traditional dress.
In 1980, Hunt founded Artists of Indian America.  The aim of this organization is to raise the self-esteem of Native American students by exposing them to performances by professional and non-professional artists.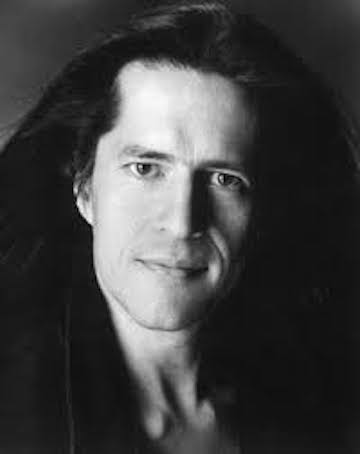 White Eagle/Mervyn Moore (1952 – 1995)
Mervyn Moore grew up in a trailer park in Rapid City, South Dakota.  At an early age, he was inspired by the operatic singing of Mario Lanza who, in turn, had been influenced by the legendary Italian tenor Enrico Caruso.  Of Rosebud Sioux heritage, Moore eventually changed his name to White Eagle.
White Eagle was a strikingly good-looking man who wore his hair long.  After competing in the Indiana Opera Theatre Competition in Indianapolis one of the judges commented that White Eagle was "overplaying the Indian routine."  White Eagle responded by saying that he provided a role model for young Native Americans who might aspire to a similar career.  "We can keep our culture," he said, "But we have to assimilate to survive.  . . . kids look up to me, and they think maybe they can be artists, too."
White Eagle sang lead roles in operas as well as in musicals.  He graduated from the Merola Opera Program at the San Francisco Opera and sang the role of Riccardo in a production of Verdi's Un Ballo in Maschera.  He went on to perform at the Pennsylvania Opera Theater, Cleveland Opera, Indiana Opera Theatre, and the Florentine Opera Company in Milwaukee.  White Eagle also sang at New York's famed Carnegie Hall.  On July 7, 1995, White Eagle's career was cut short by AIDS.  He was only forty-three years old.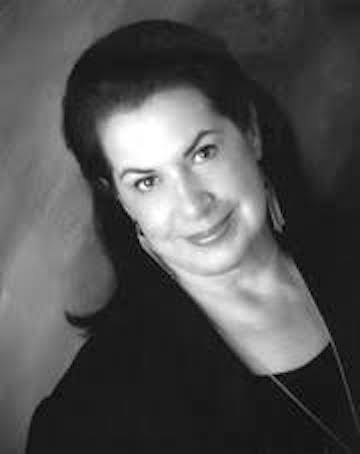 Barbara McAlister  (1942 – )
          Barbara McAlister began her career as an apprentice at the Santa Fe Opera.  She later made her operatic debut in Los Angeles in the role of the Mother in Gian Carlo Menotti's The Consul.  After winning the prestigious Loren Zachary Opera Award, she was invited to sing in Germany, where she remained for ten years.  As an acclaimed mezzo-soprano McAlister has performed across Europe, appearing in opera houses in Modena, Ferrara, Cannes, Paris, Lisbon and the famous Opera de Monte Carlo in Monaco.  She has sung over forty dramatic roles, including Carmen in Bizet's Carmen, Eboli in Verdi's Don Carlo, Ortrud in Wagner's Lohengrin, Azucana in Verdi's Il Trovatore, Rossweisse in Wagner's Die Walküre, Mrs. Nolan in Menotti's The Medium, Amneris in Verdi's Aida, Preziosilla in Verdi's La Forza del Destino and Ulrica in Verdi's Un Ballo in Maschera.  She has also performed Native American songs in the Cherokee, Chippewa and Winnebago languages.
Of Cherokee heritage, Barbara McAlister decided to mentor Cherokee students who, like her, wanted to become singers.  After appearing in opera houses across Europe for over a decade, she now gives classical voice lessons to her Cherokee Nation pupils.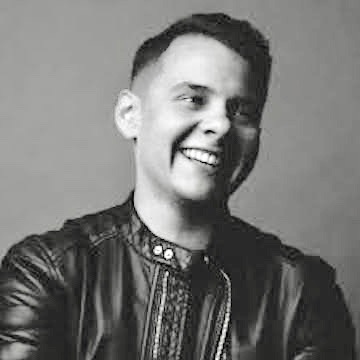 Holden Madagame   (1991 – )
For some, Holden Madagame's personal life may overshadow his professional achievements.  That's unfortunate.  Madagame is a transgender Native American opera singer who transitioned from lyric coloratura mezzo-soprano to tenor when he transitioned from female to male.  There was little information about the effects of testosterone on an operatic voice and Madagame was discouraged by many people.  He was cautioned that he would ruin his chances of having a career in opera.  The choice Madagame made was difficult both technically and emotionally since he had to rebuild his singing technique from square one.
Holden Madagame has sung as a soloist in small roles and in opera choruses.  He performed for opera companies throughout Germany, where he now lives, such as Passaggio Oper, Gerhart Hauptmann Theater, the Brandenburgisches Konzertorchester as well as the Fulham Opera in London,.  Most recently he collaborated on the workshop premiere of Good County in Austin, Texas.  The work is a forty-five-minute chamber opera with a libretto by Cecelia Raker and music by Keith Allegretti about the life of Charley Parkhurst, a stagecoach driver during the California Gold Rush who, though born female, lived life as a man.
Tessie Mobley, Bonnie Jo Hunt, White Eagle, Barbara McAlister, and Holden Madagame have had wildly different careers.  Mobley and McAlister were acclaimed around the world and performed for many years; Bonnie Jo Hunt abandoned opera to pursue other types of singing; AIDS ended White Eagle's career, and young Holden Madagame faces his own unique set of challenges.  However, like Tosca, they can all say "Vissi d'arte" – "I lived for my art".
To hear the incomparable Maria Callas perform Vissi d'arte from Puccini's Tosca click on the link below:
https://www.youtube.com/watch?v=NLR3lSrqlww