Brand
Florea, Andrew (b. 1975)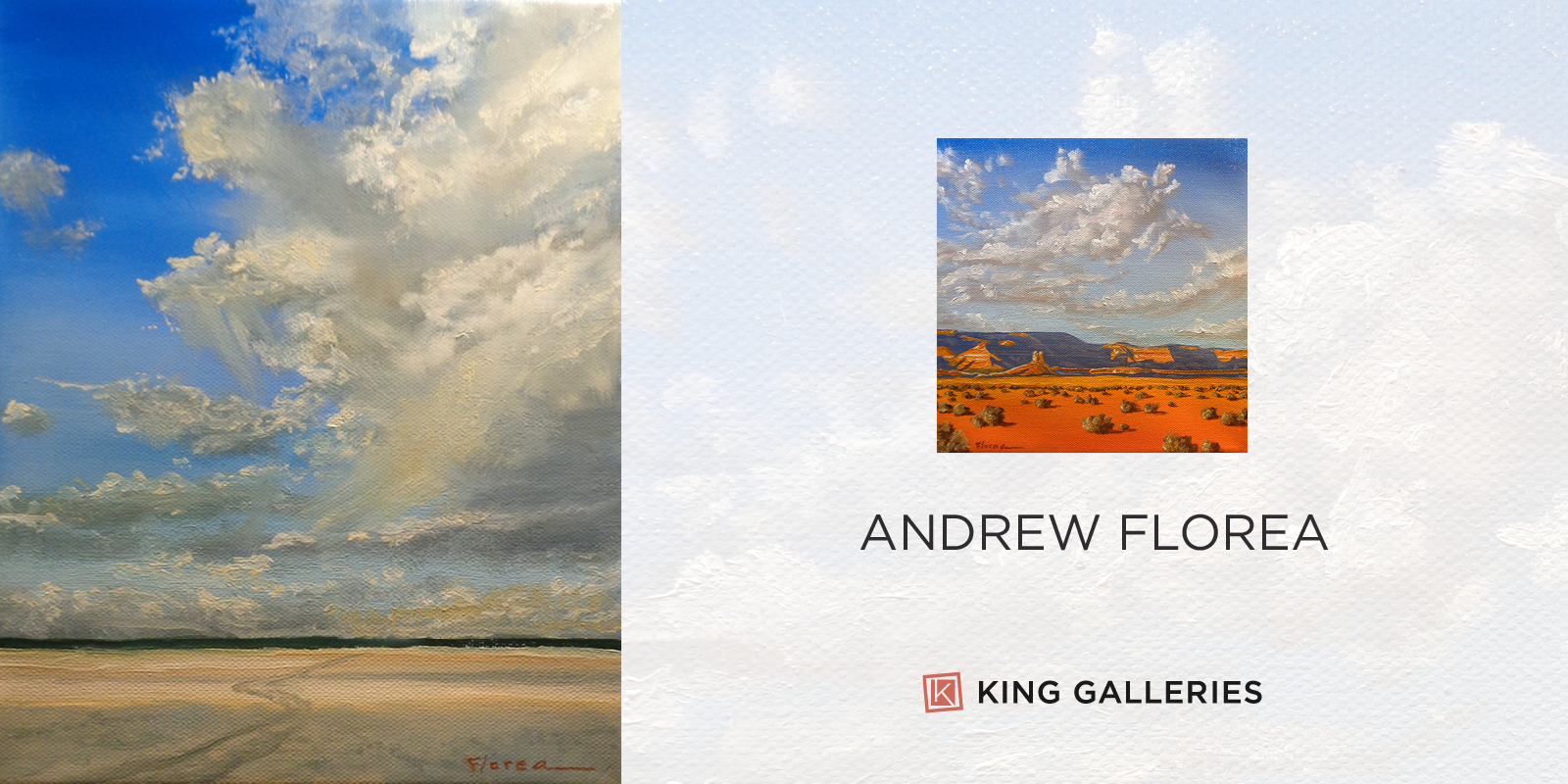 Andrew Florea (American, 1975-) is an artist born and raised on Long Island, NY. His childhood experiences were fruitful for the artist as he recollects, "since I attended school so close to NYC, I was exposed to the masterful art on display at the Metropolitan Museum of Art." One of his first art lessons was from his uncle, the Romanian-born Marvel Comics illustrator Sandu Florea.
Growing up, he was unusually fortunate to be encouraged by his family in the pursuit of art and appreciation of music. Andrew learned early on to play classical violin as well as to study painting. His parents encouraged his frequent trips to the local art store, Riebe's. Andrew started oil painting in 1990 and began watercolor painting in 1999 when moving out West.
Andrew has a base of loyal local collectors, and his work has found its way into collections outside Arizona, even as far afield as Spain.
His paintings of the Southwest are permeated with his experiences alone in wilderness terrain. He has made multiple solo backpacking trips into rugged forests, canyons, and mountainous landscapes, often with a small watercolor set in his pack. These years of solitary forays into the backcountry formed his inner artistic and philosophical vision.
Composition and the underlying abstract interplay of shapes inform Andrew's visual approach to his art. He is inspired to express himself through painting, thus describing his inner vision for others to see.