Brand
Medina, Elizabeth (b.1956)

Elizabeth Medina
Elizabeth Medina (b. 1956) was born in Jemez Pueblo and married into the Zia Pueblo to Marcellus Medina (b. 1954).  Elizabeth was inspired by and taught to make pottery by her mother-in-law, Sophia Medina.  Elizabeth strives to design with the same style and enthusiasm as her mother-in-law.  Early in her career, she was granted permission by the Zia Pueblo Elders to make pottery in the Zia style and tradition early, and she has made Zia-style pottery most of her adult life.  She continues today as one of the most accomplished Zia potters, continuing with the traditional styles, shapes, and methods.  Elizabeth has won numerous awards for her work at events such as Santa Fe Indian Market, and her pottery can be found in museums nationwide.
Medina, Marcellus (b. 1954)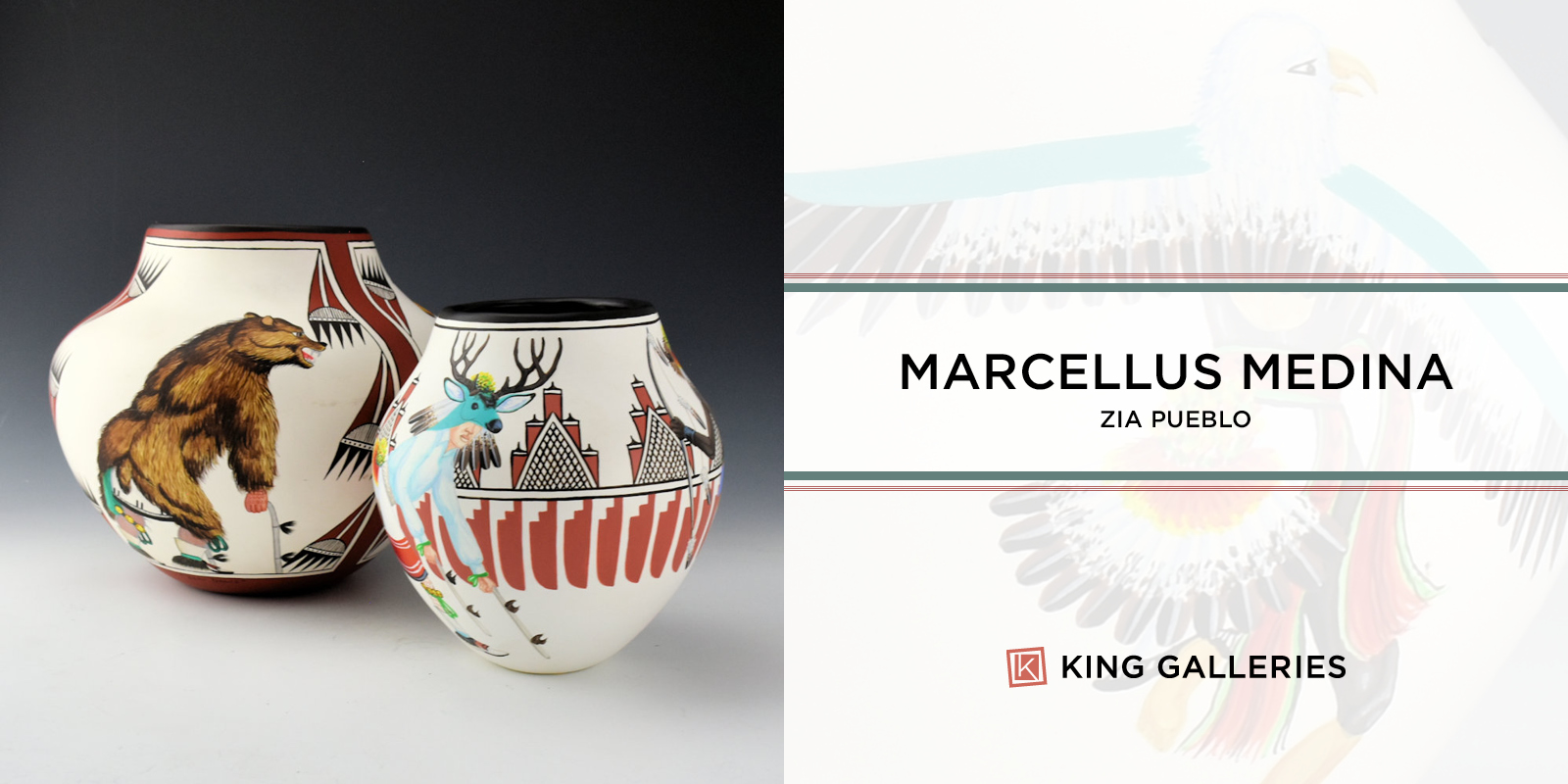 Marcellus Medina is a grandson of Juanita Pino, a son of Sofia and Rafael Medina and the husband of Elizabeth Medina. He is well known for his paintings. His style is influenced by the work of his uncle, JD Medina. His interest is to portray both spiritual and social life at Zia Pueblo. When he works on pottery, the pieces are made by Elizabeth and he paints the surface. He has won numerous awards at Santa Fe Indian Market and other events.