Brand
Brown, Derek No-Sun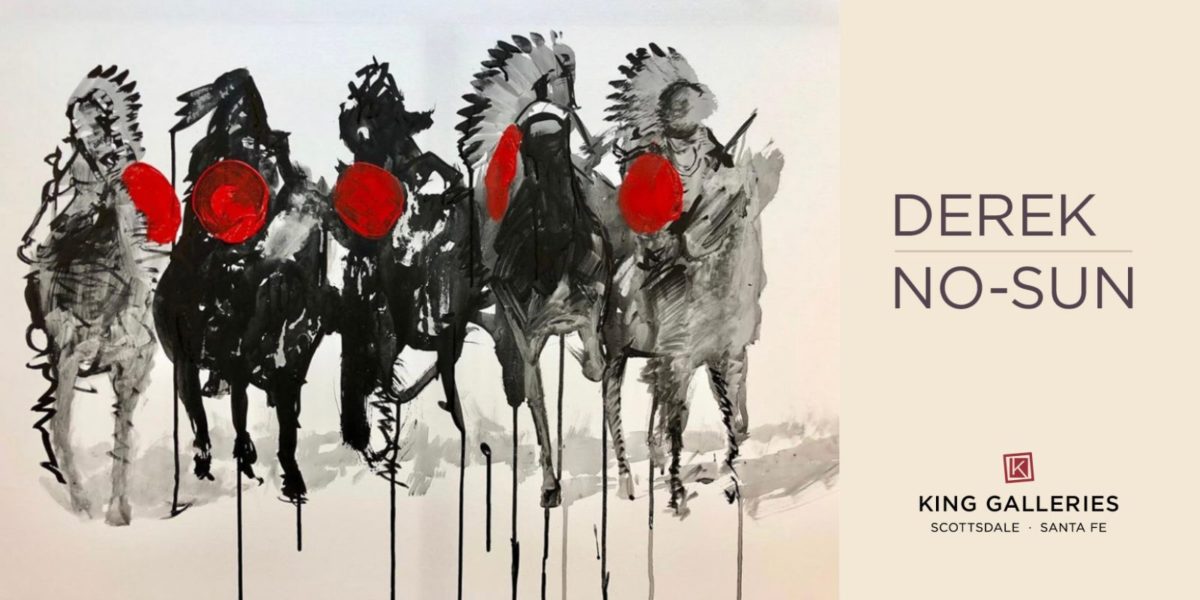 Derek No-Sun Brown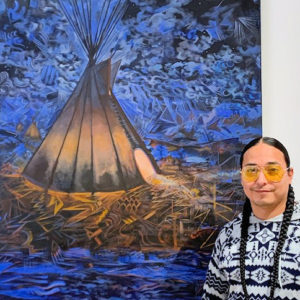 Derek No-Sun Brown carries on the ancestry from the Shoshone-Bannock, Klamath, and Anishinabe people. He was raised with a strong traditional foundation and maintained indigenous prayer and philosophy through his art.
No-Sun grew up on the Fort Hall Indian Reservation in Idaho and the Boise Forte Reservation in northern Minnesota.  Traveling back and forth to his maternal and paternal homelands is how the young artist began to expand his mind and see things from an alternate perspective. No-Sun has been quoted as saying, "Being exposed to different cultures at an early age made me appreciate and love all my people because we are connected to the same source, we all fight the same war and share the same struggle. The Source is our ceremony, and the struggle that is shared between all Native people are issues of identity, poverty, degradation of indigenous culture, and land. The war is how Native people fight against these issues; today, we fight using education, legislation, music, art, and many other facets other than non-physical solutions."  No-Sun added, "Art for me was a way to combat the negative aspects of reservation life because a lot of things are out of your control at a young age, and art was something I could control; it eased my anxiety and gave me an outlet for my energy."
No-Sun has received his BFA in 2013 from the Institute of American Indian Arts in Santa Fe, New Mexico, and plans to further his education. He has expanded his love for art, apparel, and music into an online business that sells his paintings, sculptures, prints, clothing, and music all under the one name War-Medicine Art. Currently, the artist known as No-Sun is making his way into the future with a positive outlook and desire to change for the better in the world and Native America.
Subcribe to New Additions for this artist